There are few more important decisions facing Welsh Labour than the choice of a leader and deputy leader. The method of election is crucial to ensuring the membership gets the top team of its choice, yet the party does not currently have an agreed set of rules in place for doing so – hence the consultation that recently closed.
There are essentially two options available: the straightforward one member one vote system (OMOV); and the electoral college system, wherein the membership is divided between ordinary members, affiliated members and elected representatives (in our case, MPs, AMs and our one MEP).
Under OMOV, every individual member has an equal say in who is elected. Under the electoral college system, the three sections of the party, as outlined above, are given equal status, meaning that the views of a small number of elected representatives are equal to those of approximately 30,000 party members.
The importance of the choice of voting method will be clear to those who remember that, in 1998, Rhodri Morgan had overwhelming support from members, but failed to secure Labour's nomination for first secretary (now first minister) because of the other sections.
Following the fallout from that leadership election, Labour lost three of its historically strongest Welsh seats in Llanelli, Rhondda and Islwyn and our vote dropped in other seats that Labour had held since 1931. I would urge anyone who is tempted by the prospect of an electoral college to read Rhodri's autobiography.
In 2009, the current Labour leader of the Welsh Assembly, Carwyn Jones, was elected via an electoral college, whereas, as we are all aware, the Westminster party leader was elected by simple OMOV – also used in 2015 by Scottish Labour, which is using the same system in its current contest.
Those of us in Wales who advocate OMOV are not "blindly following England", as has been suggested, as there is no English Labour Party; rather, OMOV is used to elect the leader of the British party, which covers Wales as much as the other home nations.
The biggest question for advocates of the electoral college is why one person's vote should be worth hundreds of times that of other members? An electoral college would accord 28 MPs, 29 AMs and 1 MEP the same weight as all party members in Wales. Is this fair or democratic?
It is also worth noting that Plaid Cymru, the Liberal Democrats, the Tories and UKIP all elect their leaders via OMOV; it would be strange if the only major party in Wales not to do so were Labour.
I therefore come down unequivocally on the side of OMOV. If we believe the party belongs to its members, then it is the members collectively who should decide who becomes leader and deputy. Consistency across the party should also not be so lightly dismissed; if the Westminster and Holyrood leaders are elected by OMOV, why should the leader in Wales be elected by a different system? OMOV is simple, not easily manipulated and ensures that the members' choice of candidate wins. I have heard that described as democracy.
Mike Hedges is AM for Swansea East.
More from LabourList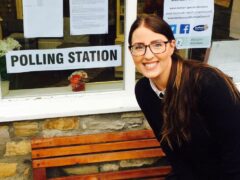 News
Laura Pidcock, the former Labour MP for North West Durham, has resigned today from the party's national executive…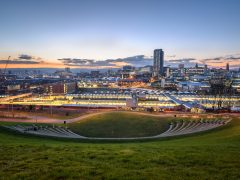 News
Labour has selected Oliver Coppard as its candidate for the South Yorkshire mayoral election taking place on May…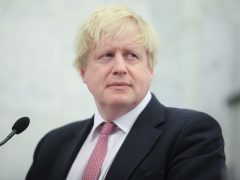 Video
Boris Johnson lied when he claimed that he had not intervened personally in the evacuation process in Afghanistan…