This is part of a series of articles in the run-up to the Budget.
Businesses that share ownership are more successful. The chancellor should take notice as he prepares to tackle the productivity crisis, writes Ben West.
It's the crisis that dares not speak its name. Britain is facing a productivity crisis – or, to put it plainly – all of us are working harder and earning less.
In real terms, average wages are now lower than they were a decade ago. We're 17 per cent less productive than the rest of the G7, and it now takes the average Brit five days to produce the same output as a French or German worker achieves in four. In effect, we all work an extra day each week, just to keep up.
But while the crisis is real, it's too easy to turn to high-profile infrastructure projects as the silver bullet, or to lecture each other on the need to sacrifice our lunch hour for a dose of stern German efficiency. As Frances O'Grady pointed out this week, the lesson from countries such as Germany lie in how we as a nation work, rather than in how much.
When you look at the way Britain's economic model has evolved over the last decade, the productivity crisis becomes far less of a surprise. If you wanted to create a low-productivity economy, you perhaps couldn't design it better:
Labour is (too) cheap. The average British worker hasn't seen a real-term pay rise since 2006. Lack of regulation, the rise of bogus self-employment, and the erosion of workplace rights add up to an economy in which labour is transient, precarious, and flexible. In such an economy, there aren't enough incentives for businesses to invest in upskilling their staff.
Business investment is too low. Corporate investment in fixed assets has fallen from 11 per cent of GDP in 1997 to eight per cent in 2014. With labour cheap, there's little incentive for businesses to invest in tools or technology that might enable them to achieve increased output, or which might substitute low-skilled, low-paying jobs for better-paid and more productive ones. A lack of socially-minded, regionally-based savings banks means that even when small and medium-sized businesses do decide to invest, credit can be difficult to come by.
Dysfunctional markets. In almost every sector of the British economy, from electricity suppliers to banks, a diminishing number of players dominate, using their position to stifle competition and to rip off customers. Amidst such market failure, there's little pressure to innovate, maintain product or labour standards, or to keep prices low for consumers.
A single type of business is dominant. In all but a handful of cases, the major players in our markets are PLCs (public limited companies) owned by shareholders in Britain and abroad. Too often, government regulation treats this business form as the default. This isn't normal. In other European countries, sectors like energy, financial services and retail contain a vibrant mix of PLCs, private firms, publicly-owned businesses, co-operatives, and social enterprises. These diverse business forms are each structured around different sets of stakeholders and priorities, encompassing almost every section of society.
Half the country has been written off. It's become a truism that London dominates Britain, but it bears repeating. Outside of London, the downturn began long before the financial crisis. From 2003-08, median wages flat-lined and disposable incomes fell in every region outside of London, despite economic growth of 11 per cent. In an economy in which the bulk of investment and growth are focussed in a small part of the country, unrealised potential elsewhere holds us all back.
The result? A country in which large numbers of people scrape by doing two or more jobs in an economy where skills and capital investment are low, and labour is cheap, and in which consumer debt becomes a means of maintaining a standard of living amid falling levels of pay. An economy which is neither fair, nor, it turns out, particularly functional either.
As Resolution Foundation director Torsten Bell pointed out, in these divided times, if there's a political consensus around anything, it's the need to re-make Britain's broken economic model.
Building an economic model that is fair and functional
Productivity is key. Higher productivity means a better-functioning economy, with more of us working better, not harder, for firms that generate more output with less input. But crucially, the evidence suggests that such productivity gains can only be maintained in the long-term if they are fairly distributed, contributing to living standards for all. From an economic perspective, fairness isn't a nice-to-have – it's critical to the success of the whole model.
Here's how the chancellor could make it happen:
Put workers in charge of the businesses they work for. Businesses in which employees have a say and a stake tend to be more productive, providing strong incentives and channelling workers' ideas and talents. A 2007 Treasury review found that employee ownership can boost productivity by as much as 2.5 per cent in the long run. The chancellor could re-visit Theresa May's pledge and push on with compulsory employee representation on company boards. It could also offer favourable tax treatment to firms that distribute profits among staff.
Boost business investment through a network of regional banks. Germany has thousands of banks, including vibrant state-run and co-operative sectors, many focussed on lending to small and medium sized businesses. In Britain, just five banks hold 85 per cent of all current accounts. The chancellor could learn from the German model by enabling a new generation of mutually-owned building societies and savings banks that are focused on driving long-term investment, rather than short-term dividends for their own shareholders. It could also permit solutions like mutual guarantee societies that enable businesses to lend to each other.
Create diverse and vibrant markets. The chancellor could review the legal and regulatory burdens that favour the PLC model over other business forms such as co-operatives and match Labour's commitment to doubling the share of co-operatives in the economy. Doing so would enable co-operatives to enter and challenge the existing players in broken markets, driving up innovation, wages and standards, and pushing down prices for consumers.
Rebalance the economy. This Budget should unlock the means for regional and devolved government to shape sustainable economic growth. In places such as Preston, local leadership and proactive procurement practices are coming together to support the growth of local firms providing quality jobs and community investment. Through further regional devolution, the chancellor should give local authorities the means to adopt such models.
With these kinds of steps, the government can begin to develop an economic model based on a virtuous link between fairness and function, one that creates the wealth and growth we need, and which then sustains it by distributing its proceeds fairly.
We'll be watching carefully, and if he doesn't do it – as John McDonnell has made clear – a future Labour and Co-operative government will.
Ben West is communications officer for the Co-operative Party.
More from LabourList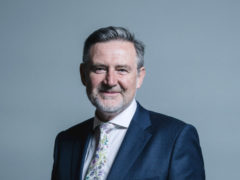 Comment
Tonight will be like old times. The lobby correspondents gathering outside Committee Room 13. Ears pressed to the…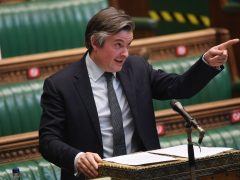 News
Jonathan Ashworth has said the spread of the Indian variant in the UK could have been avoided while…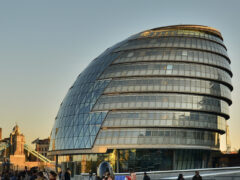 Comment
As chair of Sadiq Khan's re-election bid, I'm so proud of the positive campaign we ran and the…