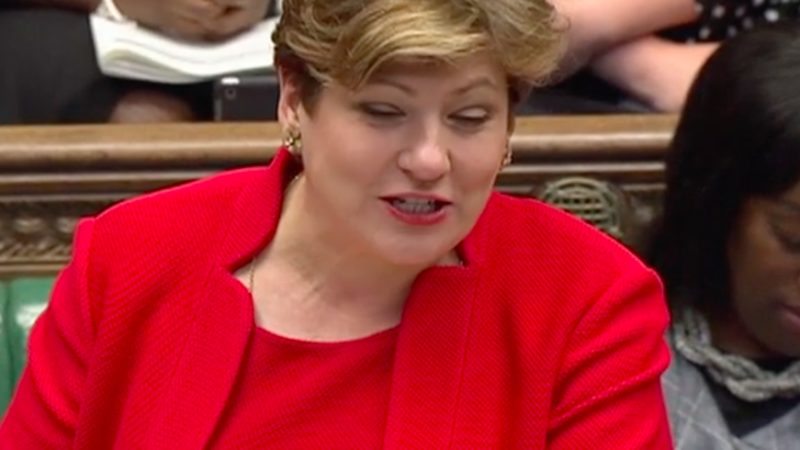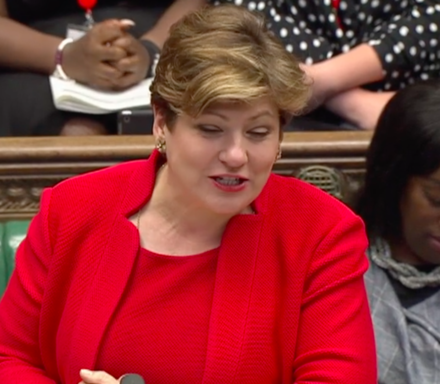 People who believe Israel does not have the right to exist should be drummed out of the Labour Party, Emily Thornberry said today.
The shadow foreign secretary also used a speech to mark the centenary of the Balfour Declaration – which enshrined Britain's support for a Jewish national homeland – to condemn the "scourge" of anti-Semitism.
Thornberry, one of Jeremy Corbyn's closest allies, was clear to repeat Labour's longstanding call for international recognition for a Palestinian state living alongside an Israel in "peace and security".
She was speaking after Theresa May met Benjamin Netanyahu, Israel's prime minister, before a dinner timed to recognise the Balfour anniversary tonight.
Corbyn is not attending the dinner and asked Thornberry to attend in his place.
"As we look back over these past 100 years, we must also salute the resilience and strength of the Israeli State and the Israeli people against all those who have sought to harm and destroy them: a resilience that has had constantly to adapt as the threats over the years have changed from the conventional warfare of 50 years ago to the ever-shifting tactics of terrorists today," Thornberry said today.
"But while the threats have changed, the underlying theme has not: it is the denial of Israel's right to exist, and there should be no place in modern society, and – let me stress – no place in the Labour Party for anyone who holds that kind of abhorrent view."
Public debate over the declaration has renewed in many nations in recent weeks in the run-up to the anniversary.
Palestinians regard the document as an injustice and protests were held in the West Bank today. Israelis and Jews living around the world see it as an historic achievement because it paved the way for the creation of the state of Israel.
Today Thornberry delivered a cautious judgement on the legacy of Lord Balfour's work.
"Consider also Balfour's promise that 'nothing shall be done which may prejudice the civil and religious rights of existing non-Jewish communities in Palestine'. That too remains at best a work in progress," she said.
"So, while marking this centenary, we must also be honest and say that – until Jewish communities all over the world are free from the threat of terror, and the scourge of anti-Semitism, until the rights of the Palestinian people are secure and we have a viable, secure, internationally-recognised Palestinian State, living side-by-side, in peace and security, with the State of Israel, then the work that Balfour started cannot be considered complete."
An internationally recognised Palestinian state living in peace alongside Israel – Thornberry speech at Balfour centenary
More from LabourList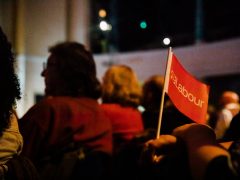 Comment
Labour has now selected 59 parliamentary candidates in seats where the Labour MP has retired, or which are…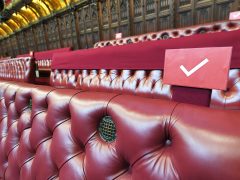 Comment
The announcement that Labour will, once again, seek to reform or replace the House of Lords is a…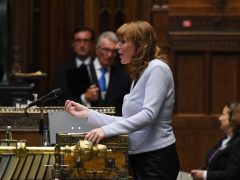 News
Angela Rayner has declared that the scope of an investigation into bullying allegations against Dominic Raab must be…