Jeremy Corbyn has mounted a defence of Britain's overall spending on international aid and demanded answers from Theresa May over claims that taxpayers' money was diverted to extremists in Syria.
The Labour leader this morning wrote to the prime minister following reports of what he described as "grotesque abuses" of British funding for aid.
He also hailed the last Labour government for its role as a "world leader" in international aid as he published the letter and paved the way for a possible attack on May at prime minister's questions today.
Corbyn spoke out following allegations made by the BBC's Panorama that British aid money was being diverted to extremists in war-ravaged Syria and that officers from a British-backed police force had been working with courts carrying out brutal sentences, including the stoning to death of women.
Adam Smith International (ASI) the British company running the project, told the BBC strongly denies the allegations.
Now Corbyn has set out a series of questions in a hard-hitting letter to May.
"The British public is extremely proud of our country's commitment to spend 0.7 per cent of national income on aid to reduce global poverty. Under a Labour government, the UK was a world leader in aid effectiveness and global development. Therefore, allegations of aid money ending up in the hands of an Al Qaeda affiliate and contributing to the Free Syrian Police's work with a judicial system accused of numerous human rights abuses is yet another blow to Britain's reputation on the world stage," he wrote.
"Given the humanitarian crisis in Syria, with millions of Syrians internally displaced and millions of Syrian refugees in neighbouring countries, it is a real concern that your government has appeared to use aid funding to support sectarian division rather than humanitarian need. As a political solution is yet to be achieved in Syria, the role of UK government aid should be to support the international efforts to end violence and reach a political solution, not providing military or security assistance and resource."
Corbyn is seeking answers to six questions, including: why the Department for International Development awarded ASI this work after freezing other contracts earlier this year; when Foreign Office ministers became aware of problems with the programme and why no action was taken; whether funds were channelled to Egypt and the Myanmar military; and whether money was used to lobby UN representatives and others over human rights in Bahrain.
More from LabourList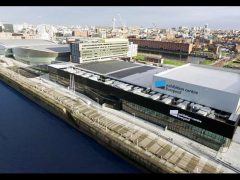 Uncategorized
Help us help you at conference Labour conference is just around the corner, and the LabourList team are…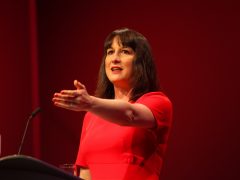 Comment
On August 25th, Colne Valley Constituency Labour Party agreed to send the following motion forward to national conference:…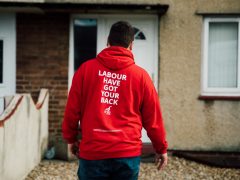 Comment
At a time when technology is transforming every aspect of our lives, politics turns out to be no…