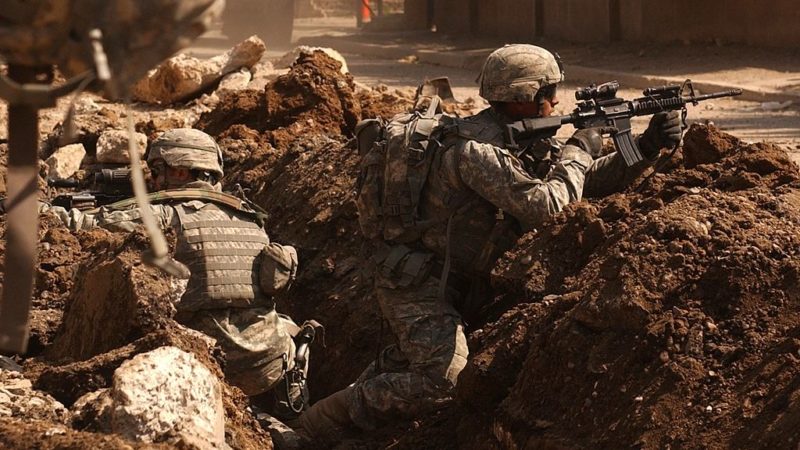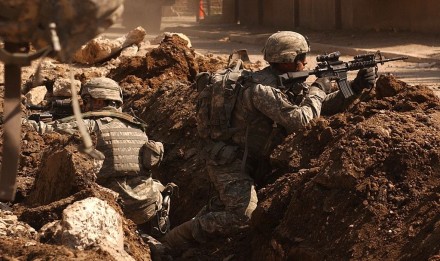 In opposition Labour has often found defence spending a difficult issue. This isn't because of an ideological drive to cut the budget but a determination to avoid criticism of overblown spending promises.
In his memoirs Gordon Brown recalls how he "took a tough line with colleagues announcing unfunded spending commitments" during the 1990s. This approach was continued by Ed Balls during his period as shadow chancellor. However under Corbyn there has been much greater freedom to make funding pledges, a freedom that extends to defence policy. The risk for Theresa May is that Labour could find yet another policy area where they can try to build an alliance with discontented Conservative and DUP backbenchers.
Just like every spending department, the MoD is under significant pressure to deliver more savings. As part of the forthcoming defence review officials have been preparing a series of draft options for the last few weeks – although whether any of these have been endorsed by the chiefs of staff is unclear.
Of course there have been some critical changes on both front benches since the 2015 defence review. Conservative MPs and their friends in the press have tried hard to push the view that Jeremy Corbyn is weak on defence. However they know they have vulnerabilities on their own side. The Treasury minister who now has direct responsibility for controlling defence spending – Liz Truss  – co-authored the Back to Black paper, published by Reform in 2009, calling for the cancellation of Tranche 3 of Eurofighter, the A400M, the new aircraft carriers and questioning the need for Trident. If you add this to the fact that since the second world war Labour governments usually spend more on defence than Conservative ones you can see why the more thoughtful Tories are worried.
One of their most difficult problems is armed forces pay. Just like teachers and nurses, service personnel want to do their best for the British people but they also want to provide for their families. There are many other factors influencing recruitment and retention but in the end how to pay the bills tends to dominate the discussion around the kitchen table. Service families will want to know why the chancellor is prepared to look at lifting the pay cap for nurses but, unlike Corbyn, seems unwilling to lift it for service personnel.
Like so many other departments, just when the pressure for cuts is increasing, the demand for the MoD's capabilities is growing. The majority of MPs on both sides of the house view the potential threats to our national security as growing in both scale and complexity. From northern Iraq to Nigeria they see challenges that need continuing and sometimes expanded defence commitments. There are hundreds of British boots on the ground in Iraq, Afghanistan, Estonia, Southern Sudan and elsewhere. Of course both diplomacy and development are vital and only a few MPs would be prepared to abandon the 0.7 per cent of GDP going to overseas aid. However the notion that now is time to reduce Britain's military capabilities is highly unpopular with most MPs and much of the electorate.
During the general election Corbyn said: "we will invest properly in our armed services – the numbers in the armed services have gone down, the navy are crying out for more ships, the air force are crying out for more surveillance aircraft. We would fund them properly to achieve all of that." 
It attracted very little coverage at the time. However it may have unsettled his Conservative critics as it seems to have escaped the usual criticism from the Tory press.
When – or, if, as there is speculation the MoD won't publish the results – defence secretary Gavin Williamson makes his statement on the review, his opposite number Nia Griffith and a number of well-informed backbench Labour and Conservative MPs will be trying to work out what it means for the armed forces.
As a former chief whip, Williamson will be especially concerned about the reaction of the DUP who have a strong rhetorical commitment to spend more on defence. However he is also under pressure to support efforts to reduce government borrowing.
For the first time in its history an opposition Labour Party could defeat the government in a vote on defence spending – if ministers do not provide the funds the military have requested. Labour would need to put forward a carefully-worded motion that would be endorsed by the appropriate DUP and Conservative MPs. Such a motion may not have any legislative force but it would attract strong support from Unite and the GMB as well as very large numbers of potential Labour voters in uniform or who work in the defence industry. If the motion also included a strong and clear commitment to multilateral nuclear disarmament why wouldn't Corbyn seize this opportunity to show why he, and not Theresa May, can be trusted with the defence of the realm?
Josh Arnold-Forster was a special advisor to John Reid at the Ministry of Defence 2005-2006.
More from LabourList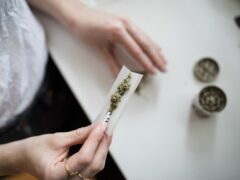 Comment
Government plans announced at the Home Office national drugs summit last week, including the expansion of football banning…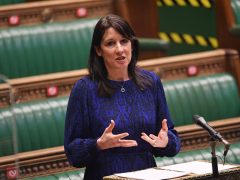 News
Rachel Reeves has urged the government to "get a grip" on rising energy bills, describing Ofgem's announcement that…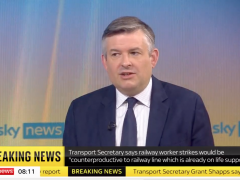 Video
Jonathan Ashworth has warned that 'partygate' is "taking up all the energy and focus of ministers" and distracting…