It's been my dream to work as a doctor in our NHS for as long as I can remember. As a third year medical student, I'm now working my way towards it. I believe passionately in a publicly owned and publicly run health service – a commitment shared by so many of my peers.
That's why seeing our national health service crumbling under the weight of inadequate investment, suffering from botched privatisations and held hostage by outsourcing providers is truly heartbreaking. To see the impact of these practices on NHS workers and on patients is sickening.
It hits me hard. But I'm determined to do something about it.
I've spent this year of university at King's College Hospital, London. You don't go for long there without hearing the horror stories – the evidence of the devastating impact of privatisation on the staff who keep our NHS going and on the patients they support.
There has rightfully been public outrage surrounding stories of junior doctors working 90 plus hours a week and nurses going to food banks. But the NHS only survives due to the undervalued and low wage labour of cleaners, porters and non-clinical staff, increasingly facing "casual" contracts and outsourcing as the norm.
ISS is just one example of a private company that is allowed by the government to have increasing influence – particularly in the non-clinical sections of the NHS – through outsourced contracts.
ISS is a £9bn, global services firm employing cleaning, portering and security staff in many hospitals across London.
Together with my trade union GMB we're protesting at four London hospitals against the way ISS treats it's workers.
We're protesting against low pay, sometimes as little as £7.88 per hour. You try living on that in London!
And we're protesting at the use of casual worker contracts, which deny workers proper employment rights. It's not acceptable to leave NHS workers on insecure and precarious working terms.
Exposing this will hopefully extend to a huge campaign against other multi-national employers who think its acceptable to profit from our underfunded health service – consigning staff to low pay and devaluing them with unacceptable treatment.
We need to show those working in the health service we're with them. The future of our NHS is at stake. I hope you can join us on the streets to take it back.
Lara McNeill is a medical student, GMB member and Labour activist.
More from LabourList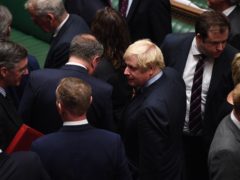 News
Special pathways outside of the normal procurement process were set up at the height of the pandemic to…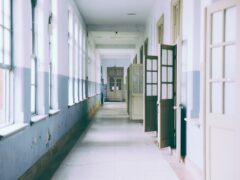 News
Kate Green has demanded that the government "urgently get a grip" as new analysis has revealed that students…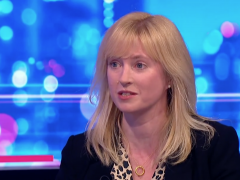 News
Labour MP Rosie Duffield has said the party needs to be "seen to be taking action – not…