A leading figure from Labour's Brexit campaign has warned Tony Blair against his "disturbing and anti-democratic" plan to reverse the result of the EU referendum.
John Mills, a previous party donor who chairs Labour Leave, used a LabourList article to criticise Blair's "impractical" proposals for a second public vote on the issue.
Blair triggered controversy at the weekend when he confirmed his desire to halt Brexit and said the result of the 52/48 referendum last year was "reversible".
Today, however, Mills writes that the former prime minister's "many great qualities" should not allow him to block Brexit, which was backed by 70 per cent of Labour-held constituencies.
"Around 40 per cent of the Labour vote supported Brexit and, in the 2017 general election, Labour's pro-Brexit manifesto achieved the highest level of support in over a decade and deprived the Tories of a majority in the House of Commons," he said.
"It is therefore very disturbing to see a former Labour leader adopting such an anti-democratic and constitutionally dangerous position, which could be severely damaging to the Labour Party under Jeremy Corbyn's leadership. But what is more concerning is that a former prime minister is pushing forward an idea that would have devastating consequences for trust in politics."
Mills, a former councillor in Camden in north London and ex-parliamentary candidate, also chairs Labour Future. He makes clear his respect for Blair's record as "arguably Labour's most successful leader" but takes on his argument that the failure of the extra £350m a week for the NHS to materialise warrants a new referendum.
"Tony Blair has been arguing that a primary reason for holding a second referendum is that the money saved from our membership fee has not gone to the NHS. This is because we have not left yet, so the money we will save cannot yet be invested into our public services. Of course Labour should press for this money to go into the NHS," Mills writes.
John Mills: Blair's stellar electoral record does not give him the right to block Brexit
More from LabourList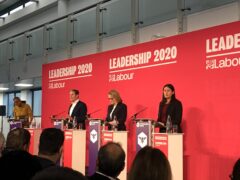 Comment
The field of Labour leadership candidates has been narrowed to three, after Emily Thornberry on Friday failed to…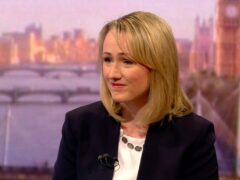 Video
The Andrew Marr Show Angela Rayner rejected Richard Burgon's idea of balloting members on military action, and declined to…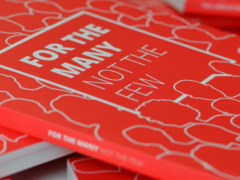 Comment
The 2019 general election was a rude wake up call for the Labour Party. Despite a progressive manifesto,…