Tony Blair has confirmed he is trying to block Brexit in a blunt interview in which he declared that "people are entitled to change their mind".
The former prime minister said voters should be given an opportunity to halt Britain's withdrawal from the EU because the Leave campaign's pledge of an extra £350m a week for the NHS had been proven false.
The intervention once again puts Blair on a collision course with Jeremy Corbyn who has said that Labour accepts the result of the summer 2016 referendum and will fight for the best deal for jobs and the economy.
Blair has spoken out about the risks of withdrawal repeatedly over the last 18 months and yesterday said it was his aim to reverse the 52/48 vote of the British people.
"It is reversible. It's not done until it's done", he told BBC Radio 4's The World This Weekend.
When asked if he was trying to over-turn the "Brexit coalition" established between the government and most Labour MPs, he answered: "Yes, exactly so."
"When the facts change, I think people are entitled to change their mind."
Earlier this year Blair's Institute for Global Change published a pamphlet in which he called for tough new controls on EU migration as part of an attempt to keep Britain in the trading bloc. It was dismissed by Tory ministers but triple election winner said the case should be put to voters.
Yesterday he repeated his belief that changes circumstances – such as the "crumbling" of the NHS and the realisation there would be "no extra money for the health service through Brexit – meant the public should be given a chance to express a different view.
"My belief is that, in the end, when the country sees the choice of this new relationship, it will realise it's either going to be something that does profound damage to the country, or alternatively, having left the European Union, left the single market, we will and try and by some means recreate the benefit of that in some new relationship, in which case I think many people will think, what's the point?"
More from LabourList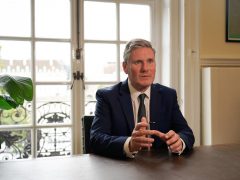 News
Keir Starmer has declared that he intends to "take suggestions" and continue discussions about his preferred rule changes…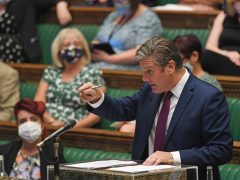 Comment
Keir Starmer would be forgiven for heading down to Brighton for Labour conference this weekend feeling slightly more…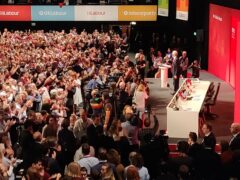 Comment
Labour conference 2019 may only have been two years ago, but in many ways it feels like it…