Figures from across the Labour Party have given their take on Theresa May's humiliating defeat in the Commons last night which ensured MPs will now be given a vote on the final Brexit deal.
Jeremy Corbyn, Labour leader: This defeat is a humiliating loss of authority for the government on the eve of the European Council meeting.
Labour has made the case since the referendum for a meaningful vote in Parliament on the terms of Britain's withdrawal from the European Union.
Theresa May has resisted democratic accountability. Her refusal to listen means she will now have to accept Parliament taking back control.
Harriet Harman, Camberwell and Peckham MP and former deputy leader: Great win for parliament. Huge error by Govt. To push to vote & to lose. Whips lost control or can't count #democracy
Chuka Umunna, Streatham MP and leading supporter of Open Britain: This is a victory for British parliamentary democracy. MPs of all parties deserve great credit.
The Commons has been absolutely clear tonight that we will not permit our country to be railroaded into a job-destroying hard Brexit, or even a no deal Brexit, without parliament having a meaningful vote on the matter.
For too long ministers have been engaged in a deliberate attempt to silence dissenting voices and shut down democratic debate. They must now learn their lesson and start to treat parliament – and the people we serve – with respect.
Tonight MPs have taken back control for the British people. We will scrutinise the Brexit process on behalf of our constituents, and we will not tolerate a Brexit that damages our economy or our great country.
Mary Creagh, MP for Wakefield and former shadow cabinet minister: Amendment 7 passes 309 votes to 305. Parliament has done its job tonight. First defeat for the government.
Alison McGovern, MP for the Wirral and former shadow City minister:
There is literally nothing more British than standing up to bullies
#justsaying
🇬🇧
— Alison McGovern (@Alison_McGovern) December 13, 2017
More from LabourList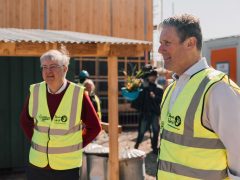 News
Mark Drakeford, the Labour leader in Wales and First Minister of Wales, has called for internal party reforms…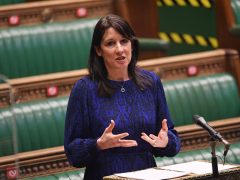 Comment
Rachel Reeves put some more flesh on the bones of Labour's economic policies today. While we await Boris…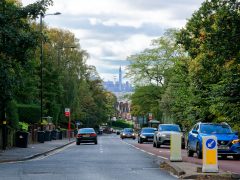 News
Labour has set out its selection timetable for choosing a new parliamentary candidate in Birmingham Erdington ahead of…