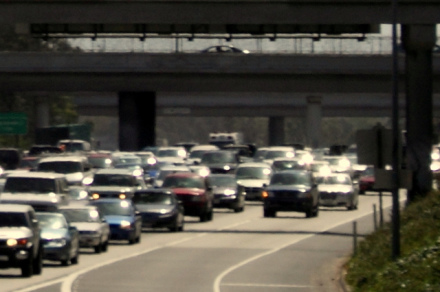 By the eighth day of this year, London had already breached annual air pollution limits set by the EU. By September, the situation had deteriorated to the extent that mayor Sadiq Khan was forced to trigger a emergency high alert on the capital's air quality, with warnings displayed in public and those with lung and other problems warned not to engage in strenuous exercise to avoid any health problems.
My home borough of Lambeth is among the worst performing areas in London for air quality. Brixton Road in Kennington, for example, is one of the worst offending areas in the entire city, with levels of nitrogen dioxide (NO2) edging near double the recommended limit. High levels of NO2 can lead towards asthma, heart problems and even cancer.
But bad air isn't just bad for our health. It is a drain on the economy, with six million workdays lost to sickness related to, or exacerbated by, the problem. It has been estimated that illness associated with air quality costs Britain more than £24bn per year – and that is before the additional pressure on our already strained health service is taken into account.
Evidence shows that spikes in air pollution may also see a dip in workplace productivity, exacerbating one of the economy's chronic problems. A better environment, with improved quality of air, would be a boost to the entire economy in addition to our health. London's trade unionists, business leaders and healthcare professionals should speak out in equally strong terms on this.
We would do well to follow Oxford's example. The city's innovative Labour council has proposed "zero emission zones", which would see diesel and petrol vehicles banned from the city centre in phases, starting with some vehicle types and a small number of streets in 2020.
The council is a fantastic example of what bold local Labour politicians can do, even at a time when austerity is making it difficult to pursue brave progressive policies.
It's a great idea that looks set to transform Oxford. But how easily could a "zero emission zone" be shifted onto the sprawling streets of London? It's a challenge but the potential benefits make it worth exploring. I hope the mayor will consider establishing a working group to look into finding ways to make the proposals work in the capital. Labour's fantastic new metro mayors in Manchester and Liverpool could also follow suit.
In Lambeth, we've already seen low-emission bus zones introduced, including on the infamous Brixton Road that I mentioned earlier. This is a positive start – but more needs to be done. We should demand action is taken, not just by our mayors and councils, but also by central government.
In the past, Britain has been a leader in green procurement. This was driven by the Green Investment Bank, a public asset which has now been sold off by the Conservative government. Why are the Tories privatising instruments that could be used to tackle one of the biggest public health crises of our times? The lack of strategic thinking is breath-taking. For a short term boost to the public finances, we are now likely to see dirtier construction projects and worsening air quality in our already busy, polluted urban centres.
The Tory "bonfire of red-tape", that the Conservatives hope will be lit by Brexit, will lead to even more air quality regulations being undone, making a bad situation even worse. In contrast, Labour is committed to ensuring that our old, polluting transport systems are updated, invested in and made environmentally sustainable. In opposition to a Tory regulatory bonfire, Labour is guaranteeing that any airport expansion adheres to tests that require air quality to be protected. Our party will introduce a new clean air act to clean up the mess the Tories have left behind.
We all breathe the same air and Labour is, after all, for the many. For the good of all, it is imperative we push the issue of air quality right up the agenda locally and nationally.
Ibrahim Dogus is an entrepreneur and was Labour's parliamentary candidate in the Cities of London and Westminster this year.
More from LabourList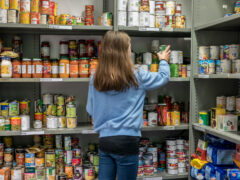 Comment
Next year there will be an election and Labour stands poised to take power. Unlike the late 1990's,…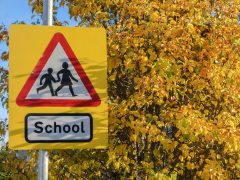 Comment
Unlike 1997, education is not going to be a top tier issue at the next election. That will…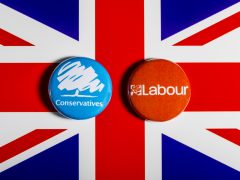 Columnist
If you listen to some commentators, you'd think Labour are now destined to be the largest party in…