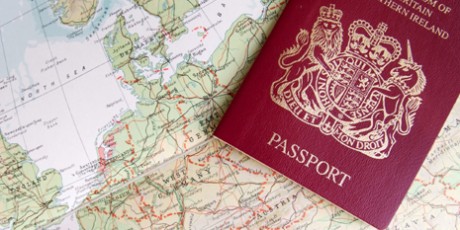 Last week's Budget by Philip Hammond was a disappointment on several fronts. Britain faces another 17 long years of falling incomes, rising debt and low productivity plus all the uncertainty his government has created over Brexit –  the pictured painted by the Tories could not be more disappointing.
If Philip Hammond cannot promise more than producing a lost generation, it's time for him to go – and Labour must continue to generate the exciting new ideas like those found in its 2017 manifesto if we are to enter 10 Downing Street.
Whatever Brexit will mean in terms of any final deal, there is a strong likelihood it could profoundly change how the immigration system works. This is no bad thing. The Home Office requires urgent reforms and public support for new immigration controls helped win the referendum for Brexit. Change is necessary.
But these changes come at a cost. Britain will need to fast find funding support for more border agents and new border controls, especially if Britain is out of the EU single market and customs union. No free movement from Europe means restrictions to and from Britain must work differently. It was recently reported that the Home Office might be forced to hire European workers to register EU nationals without increases in staffing. Yet problems remain for where the funding might come from without increasing taxes on the public.
I recommend taking a bold step: make the immigration system fully self-funded on a sustainable footing. If the administration could stand on its own feet funded entirely by fees on immigration-related applications, this could help raise the profile of migrants by ensuring they do not take a penny from taxpayers.
The system's fees are big business. Immigration-related income raises over £2bn each year. At least £106m was raised and spent on non-immigration matters in a consolidated fund according to the Home Office's annual report of accounts for last year. If John McDonnell, as future chancellor, is looking for cash that could help pay for more agents or new controls post-Brexit, then the current immigration system could pay for itself in a sustainable way at a critical time.
Home Office figures show how reliant it has become on immigrants to fund non-migration services. For example, the annual surplus earned from border, immigration and citizenship services in 2014-15 was more than £468m. This was enough to absorb an overall deficit of £266m leaving an overall surplus of £200m or more. The truth is that immigration isn't just helping sustain the British government, but their application fees keep the Home Office afloat with much of the funding earned spent on anything but migration. This is a mistake.
Plus, these application fees are where the migration impacts reduction fund – a modest surcharge that could be used to reduce migration impacts on public services – would come from. Creating a sustainable, self-funded immigration system could manage distributing such funding more easily.
Of course, immigration fees are also sky high. I should know – I paid them as a migrant to Britain. The immigration system is not transparent enough in the cash it raises or how it is spent. If it was self-contained, then the true costs – and surpluses – would become clearer as would the case for reducing immigration fees which I would favour strongly. Left unreformed, the current system does not make this easy as too much raised in fees is diverted elsewhere. This is why change is needed to protect immigrants, reduce fees and improve the immigration system overall – and all of which is achievable from the political left.
The public has voiced concerns about immigration for being uncontrolled long before the vote for Brexit. Britain's leaving the European Union will impose costs at least in the short-term for border management and security whatever the new deal in place might be. Britain must be prepared and part of its plans must include funding reserves that can enable the delivery of a new immigration strategy.
Labour should argue for a ring fence around immigration as a self-funded zone – a system that must live within its means on a sustainable basis with no recourse to public funds. This is a promise we should make for a system that needs more of the money it is already generating to support significant reforms. The only question is whether there is enough political will to act now before it is too late. The consequence will be ending the view of migrants as a cash cow to be milked for other pet projects. This is a price worth paying.
Thom Brooks is dean of Durham Law School.
More from LabourList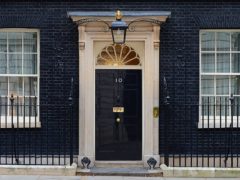 News
Labour MP Barry Gardiner has written to the Metropolitan Police commissioner urging her to investigate reports that Christmas…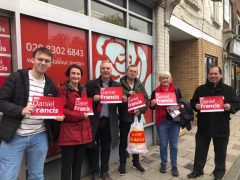 Daily email
The Old Bexley and Sidcup by-election result is in: the Tories held the seat. This should not be a surprise to…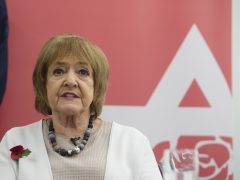 News
Below is a rolling list of Labour MPs who have announced that they will not be seeking reselection…