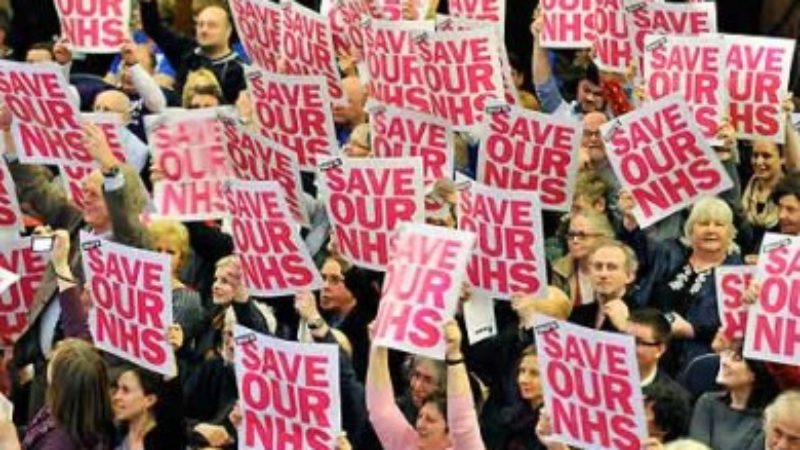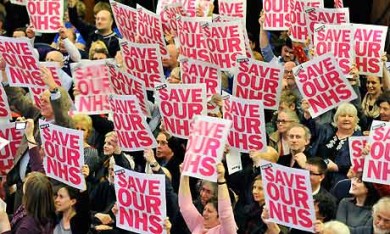 It is no wonder that junior doctors are suffering from stress. At the start of 2018 the problem has worsened, so it is apt to consider the reasons for this.
Firstly they are grossly overworked due to a lack of staff and overstretched accident and emergency departments. This creates the situation in which they are not sufficiently qualified to deal with certain illnesses.
There is a vast difference between being a medical student and actually practising what you have learned. As a retired ward sister, I well remember junior doctors asking me frequently what to do and actually saying they were nervous.
Once they settled in they gained more confidence in themselves and ipso facto by the time they moved to a different allocation their work had improved.
This leads on to a second point. Junior doctors do not now have sufficient back up. The NHS is on black alert – senior registrars are so busy themselves they cannot leave their duties with patients in order to help their junior staff, and nor can consultants.
Senior nurses help where they can but, regarding nurse training, there is an inadequate balance between theory and practice. This detracts from the help senior nurses can give to junior doctors.
As a frequent patient myself, as well as being a retired senior nurse, I am fully cognisant of the difference in nurse training. A registrar treating me said that whereas junior doctors relied on nurse support, they felt that now they were being constantly bleeped for situations which in times past a nurse would have been able to cover.
No blame can be attached to any NHS staff for any of this, but to the way the service is run. Unfortunately patients direct blame towards medical staff because they tend to stereotype doctors as people who should know everything, even if they are straight out of medical school.
The public tend to disconnect the medical profession from other professions in this regard. Whatever we choose to do in life we learn by doing. We also learn by asking for help from those senior to ourselves. Imagine what it would be like if, when you started on your career and came across a problematic situation, there was nobody you could ask as they were all too busy doing something else.
This is the situation junior doctors face today and its getting worse. A recent television program showed a reporter who had been allowed to "shadow" doctors in an A&E department. Remember,  most acute admissions come into hospital via this route. The documentary highlighted the stress on all doctors from the most junior to the most senior. It aired before the black alert situation, but even then, the casualty department was overflowing and there was a distinct lack of beds for possible admissions.
Two consultants were asked directly that if they would now as graduates have chosen to become doctors. One of the consultants literally had tears in his eyes when he answered without hesitation: "no".
I am 70 now and was a nurse for most of my life. I have never seen the NHS running on such low staffing levels. Young people who read about the current state of affairs are certainly rethinking their career path. Medicine may have been their original idea for a career but, speaking to young people now I am told that they wanted to become doctors but know they wouldn't be able to cope with the stress so they tend to pursue the bio-medical path.
The problems in the NHS have not come about suddenly – they are ones the government knew would happen but chose to ignore. Junior doctors themselves protested about the situation!
Consider also the increase in student fees. Doctors and nurses are people – they still have to pay the same extortionate costs, which are larger in the case of wanting to be a doctor as the time at university is longer.
Patients get angry but their anger is frequently misdirected. They think that doctors are to blame for longer waiting lists, cancelled operations and waiting in A&E departments for hours . The government is to blame as it ignores advice from those who are directly involved in patient care and goes its own way.
There always seem to be lots of executive positions in hospitals, who are paid far more than clinicians and who have no medical qualifications. Junior doctors see all of this going on but know they might "get into trouble " if they speak out too much .
The public and the Labour Party must and will speak for them. Often, when a doctor feels enough is enough, a word of thanks from a patient gives them incentive to go on. There is now a helpline for doctors who are suffering from stress but you – the general public, simply by writing or speaking about your appreciation – would in a sense be a helpline too.
To all doctors and nurses everywhere, we say THANKS
Catherine Hunt is a retired senior nurse and activist in Ilford North Labour.
More from LabourList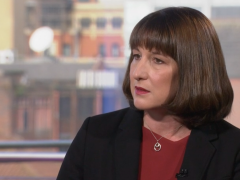 News
Rachel Reeves has argued that banning emergency service workers from going on strike is the "wrong solution to…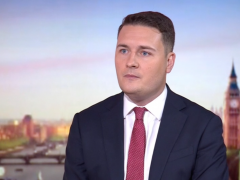 News
Wes Streeting has pledged to maintain key standards for patients and argued that targets are "vital" to ensure…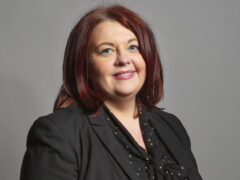 Comment
"We've had 12 years of a Conservative government who, quite frankly, are failing the people of this country…