Despite much more awareness in the last few years mental health is still very much a taboo subject. Words like 'mad' and 'crazy' are still commonplace in everyday conversation for example
I have been a teacher for over 12 years and although I still wouldn't consider myself an expert I do have a little experience in dealing with the mentalhealth of young people. As teachers we often focus on the students who aren't working hard enough in the lead up to exams but do we ever look at the students who are on the other end of that scale, the ones that are working so hard and putting themselves under so much pressure that not only are they in danger of burning out before said exam but could also give themselves some more long term mental health issues.
Now I am not going to pretend that students weren't put under pressure to pass exams when Labour was in power, schools were still being judged by where exam results put them in league tables, but I do think that the problem has got worse in previous years.  As a Maths teacher I appreciate that there is a gulf between GCSE and A-level which needs to be addressed and know this applies to other subjects too. However, the changes to the GCSEs, which were done so quickly that some groups of students (particularly last year's GCSE takers) had the rug pulled from under them. They went from accessible GCSEs to the new, harder comprehension style ones without warning and confident mathematicians became anything but.
However, it is important to appreciate for a moment that it's not just exam pressure that is effecting young people's mental health. There can be a multitude of issues, many of which existed way before the Tories startled muddling with the curriculum. However, the argument 'it was always like that' isn't okay. As we learn to understand mental health more and more we need to not only acknowledge it but also act upon it.  Young people need a space where they can go and feel safe and a reassuring voice to listen to if they need it. Sometimes as a teacher, with a hundred other things to do, we do neglect this vital role.
The next Labour government must act to bring about parity in NHS spending between mental health and physical health. There is clearly a link between the two and dealing with people's mental wellbeing in the first instance would almost certainly save time and money in the long term. Although as a friend pointed out to me recently the link is not one way. Many people suffer from mental health issues brought about by some physical disability.  Which is why when Labour does come to power, and I believe it will very soon, it needs more than just money to tackle this issue. It needs a radical plan of integrating mental health, physical health and social care and appreciate all these factors and many more contribute to the wellbeing of our nation.
Chris Vince is a secondary school maths teacher and was Labour's parliamentary candidate for Chelmsford in 2015 and 2017.
More from LabourList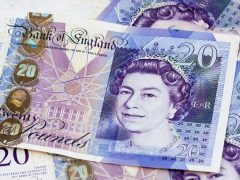 Comment
As the cost-of-living crisis bites, Labour needs long-term structural answers to growing inequality. Basic income provides such an…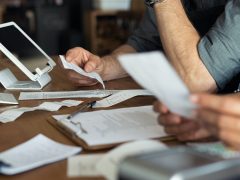 News
Half of 'Red Wall' voters would be more likely to vote Labour in a future general election if…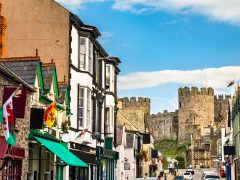 Comment
The headlines are straightforward: Labour gained 68 seats, the Independents gained six seats, the Lib Dems gained ten…