The case of a Labour MP accused of sexual harassment has been sent to the party's disciplinary body for a full hearing.
Kelvin Hopkins, a former shadow culture secretary, faces a hearing of the national constitutional committee (NCC) following a series of accusations by Ava Etemadzadeh.
Hopkins, the Luton North MP, is alleged to have rubbed his body against the Labour activist and sent her an inappropriate message.
He denied the allegations "absolutely and categorically" and today said he would "clear my name".
Now a Labour official has said the case would be looked at by a key disciplinary committee.
"After consideration of statements provided by the complainant and the respondent, the NEC's sexual harassment panel has agreed that on the balance of the evidence the matter should be referred to a full hearing of the national constitutional committee," a spokesperson said.
"The Labour Party will not be commenting further on this case until the conclusion of that hearing."
Hopkins was briefly promoted to the shadow cabinet following the revolt by Labour MPs immediately after the EU referendum.
This evening Etemadzadeh repeated her claim that Jeremy Corbyn had not acted on a complaint she made in 2015.
"I cautiously welcome the fact that my case is finally being heard," she added.
"I'm grateful to the NEC panel for recognising that there is a case to answer here and the matter should be referred to the national constitutional committee for consideration of disciplinary action.
"But this doesn't hide that the facts of my case haven't changed since I made my original complaint in December 2015. The only reason this case is being heard by the Labour party is because I went public… And while I had been fobbed off without any action, Kelvin Hopkins found himself rewarded by Jeremy Corbyn with a shadow cabinet spot.
"I know the NCC will take its responsibilities seriously, act with integrity and I look forward to finally having my say. But the only way victims of harassment in politics can see justice is through the establishment of an independent politically neutral body."
This week Labour appointed Rape Crisis to offer independent advice and support for people reporting sexual harassment in the party.
More from LabourList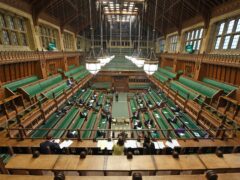 News
An amendment to the domestic abuse bill that would have introduced a register of serial perpetrators has been…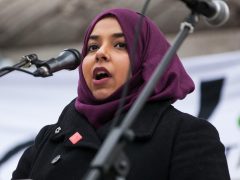 Comment
The 'no recourse to public funds' condition imposed on those subject to immigration control means that migrant victims…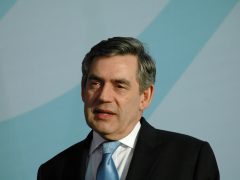 News
Gordon Brown has joined more than 170 other former heads of state and government and Nobel laureates in…