Labour has appointed Rape Crisis and set up a helpline to provide independent support for anyone affected by sexual harassment in the party.
Jeremy Corbyn and Labour officials agreed the move following a series of allegations of misconduct across Westminster in the autumn.
Tonight Labour said it was acting because it understood that reporting harassment or abuse is a "big step" that is often "extremely difficult" for victims – although it faced calls to go further.
Rape Crisis is a widely respected charity that has run help centres offering advice, counselling and advocacy across England and Wales since 1973.
Since the Westminster sex abuse scandal emerged last year, several Labour activists have made allegations ranging from harassment to rape.
Bex Bailey, a former member of the national executive committee (NEC), said she was raped at a party event in 2011 and that she was later told that reporting the incident could "damage" her career. Labour has launched an investigation.
Tonight the party said Rape Crisis would provide: 
An support line, operated by trained staff, for the independent reporting of sexual harassment.
Support for victims from named staff throughout the complaints process.
An independent audit of Labour's internal procedures from a complainant's point of view.
"The Labour Party takes all complaints of sexual harassment extremely seriously", a Labour spokesperson said.
"We understand that for those who have experienced sexual harassment, coming forward is a big step that is often extremely difficult, which is why we have appointed Rape Crisis to provide independent advice and support to anyone affected by sexual harassment."
Yvonne Traynor, chief executive of Rape Crisis South London, said: "We are happy to be able to offer support and information to survivors of sexual harassment and any other form of sexual violence that has been experienced within the Labour Party at any level. We feel that it is important that, we, as an independent organisation provide a confidential, unbiased and empathic response to survivors to ensure they receive the help that they deserve."
Bailey gave the announcement a cautious welcome.
"After years of women in the Labour Party pushing for independence in the reporting system, appointing Rape Crisis to support complainants is an important step forward.
"But Labour, as the party of equality, should be the very best and there is more to do. This announcement covers the very start of the complaints process but there is still a question about what happens once the complaint reaches the party.
"The next step needs to be independence at every stage of the process, so that all bias and internal politics is removed."
More from LabourList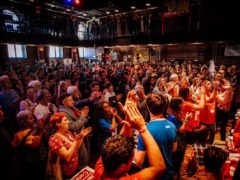 News
Momentum members have elected a new national coordinating group with candidates on the Momentum Organisers slate winning a…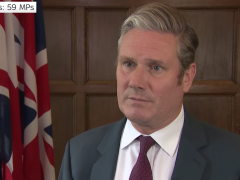 Video
Keir Starmer has declared that replacing Boris Johnson as Prime Minister with another Conservative MP is "not the…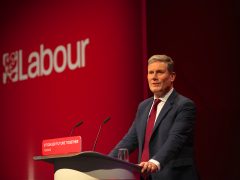 Daily email
Boris Johnson has finally agreed to go. Following an unprecedented number of resignations over the past few days, a…