Senior MPs and figures from across the trade union movement have responded to the collapse of Carillion by calling on ministers to bring back in-house the outsourcing giant's public sector contracts.
They spoke out this morning after Carillion, Britain's second-largest construction firm and a major HS2 contractor, said it would go into liquidation.
Jon Trickett, shadow cabinet office minister: "The government must act quickly to bring these public sector contracts back in-house to protect public services and ensure employees, supply chain companies, taxpayers and pension fund members are protected.
"Given £2bn worth of government contracts were awarded in the time three profit warnings were given by Carillion, a serious investigation needs to be launched into the government's handling of this matter.
"It is vital that shareholders and creditors are not allowed to walk away with the rewards from profitable contracts while the taxpayer bails out loss-making parts of the business."
Manuel Cortes, TSSA general secretary:  "Trades unions involved have long warned of the dangers of PFI/PPP and privatisation. Companies like Carillon have been allowed to mushroom too quickly on the back of public investment without proper pubic accountable audit trails.
"This morning 20,000 skilled infrastructure workers are left worrying about their futures, but worse still, the continued building of hospitals the management of schools, and vital rail infrastructure projects are left hanging in the balance.
"It is essential that the administrators do not now preside over the asset stripping of public sector projects and instead they must be handed back to public sector bodies as soon as possible. The government must ensure this happens without further delay"
Jim Kennedy, Unite national officer for local government: "These have been a grim few days for this workforce. They will head into work today not knowing if their wages, pensions and even their jobs are safe.
"The administrator must provide reassurances on these to the workforce as a matter of urgency, and also that vital public services on which many depend will continue to be provided.
"We will be seeking a meeting with the administrator today to press home that that the priorities now are not the shareholders but the workers who provide the service and the people relying on them
"One thing is evidently clear from this: there must be no business as usual for big business. There has to be an urgent inquiry into how a company that loaded itself with debt, which undercut competitors with unsustainable bids, which hoovered up vats of public money, and that had repeatedly alerted the government to its own financial shortcomings got its hands on so much of the public sector and taxpayers' cash.
"We are also very concerned about the impact of Carillion's collapse on the wider supply chain. Many of these small firms are the lifeblood of their community but their exposure to Carillion's debt puts them at serious risk.
"PwC must put workers and suppliers at the head of the queue for payment, not the banks and certainly not the Carillion boardroom whose greed and recklessness has brought this giant company to its knees and imperilled so much of our public services."
Paul Nowak, TUC deputy general secretary: "Tens of thousands of jobs are now at risk, along with vital public services and major infrastructure projects across the country.
"Workers, taxpayers and public service users could well be left to carry the can. Carillion is a textbook example of the failures of privatisation and outsourcing.
"The government needs to step in, guarantee jobs and services, and explain how they let this mess happen in the first place."
Clive Lewis, shadow Treasury minister: "Carillion to go into liquidation. Thoughts have to be with staff affected by this calamity. The neo-liberal public sector outsourcing model so beloved of the right is collapsing around our ears. A modern, 21st C model of public ownership must now replace it."
Tim Roache, GMB general secretary: "The prime minister must act right now to bring Carillion contracts back into public ownership. That is the only way to safeguard the jobs and services this mess has put at risk. 
"Merely propping up this botched shell of a company is not a secure or stable solution for our public services. It's high time we brought this vital work back in house.
"Despite months of profit warnings, ministers have failed to prepare for the collapse of Carillion, which has plunged workers into crisis today. 
"The government has continued to spoon-feed the company taxpayers' money by awarding them yet more contracts. Ministers should be hanging their heads in shame today – it's a complete shambles. 
"Carillion is the tip of the iceberg. Continued privatisations have mortgaged our future and services that we all rely on to profiteering companies.
"The minute jobs and services are secure, the prime minister must conduct a full and transparent inquiry into the provision of public services by private sector contractors with a view to taking them back under public control. What is unfolding at Carillion must never be allowed to happen again."
Mick Whelan, general secretary of Aslef: "Naturally, we are thinking of all the workers, in the public and private sectors, who have been impacted by the construction company Carillion going into administration today.
"We do wonder, though, how and why, after serial profits warnings, contracts came to be awarded to Carillion, particularly in the rail sector by Chris Grayling, and the impact this may have on the future of Crossrail and HS2.
"We echo the request from Rebecca Long-Bailey to bring all public sector contracts back under public control immediately. And there needs to be an urgent public inquiry into all aspects of this and a recognition that PFI does not work for the taxpayer, the consumer, or the good of this country."
Mark Serwotka, general secretary of PCS: "Protecting the jobs and pensions of our members is our first priority. Carillion is yet another example of the failings of privatisation – once again profit has been put before vital public services and workers. We have seen privateers walk away from failing contracts on our railways and the taxpayer having to pick up the mess they leave behind.
"We call on the government to issue a moratorium on all future and planned outsourcing, to bring all Carillion's public sector contracts and workers back 'in house' and to urgently consider a public sector model to take on delivery of these services."
More from LabourList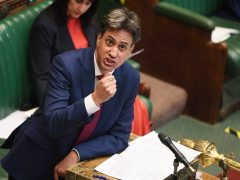 News
Ed Miliband has declared that the Conservatives are "missing in action" on the cost-of-living crisis after the government…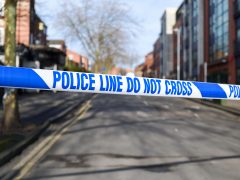 Comment
90 minutes into what felt like the millionth Tory leadership hustings, Rishi Sunak uttered the words of a…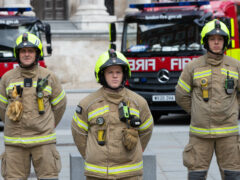 News
Labour's Fleur Anderson has accused the government of putting the "smoke alarm on snooze" over the threat of…