by Anneliese Dodds and Kate Osamor
After the Paradise Papers and renewed calls for global tax justice, Labour is putting the Tories on notice: we will no longer nod tax treaties through parliament that foster inequality and poverty in the world's poorest countries.
Last week, like many times before, the Conservatives brought a new tax treaty to a legislation committee- in this case, the treaty was between Britain and Lesotho. Away from the cameras and deep in the minutiae of tax policy, the convention has been to rubber stamp new deals with cross-party consensus. Indeed, there doesn't appear to have ever been a vote on such a tax treaty in recent times. Last week, all that changed.
Lesotho is one of the world's poorest countries. The public services supporting its two million people are severely underfunded. Some 25 per cent of people of working age are infected with HIV/AIDS. Britain is Lesotho's largest individual contributor of foreign direct investment at $17m: barely notable for Britain, but equivalent to half of Lesotho's spending commitments in 2018. Anything Britain does to affect Lesotho's ability to collect tax has enormous consequence for the future of the country.
The treaty Labour examined forces down the amount of tax that Lesotho can collect from British companies and multinationals. It will also require the country to settle any tax disputes using secret international courts, which have been found to work against the interests of developing countries.
Labour wanted to know how and why these additional measures to restrict Lesotho's ability to obtain revenue were included in the proposed treaty: the government had only offered the shortest of explanations at the back of the treaty. Labour argued the treaty should come before the full House of Commons to be debated properly.
Labour lost the vote narrowly, with the committee numbers stacked in favour of the government. But the message was clear: Labour will not nod through tax treaties when they undermine our commitment to the world's poorest countries. Indeed, two other treaties due to be scrutinised this week have now been postponed by the government, perhaps expecting a deluge of challenging questions from Labour MPs.
International development will not succeed when tax rules work for the few, not the many. Britain continues to spend taxpayer money on aid in Lesotho, yet reduces the taxes British companies pay. In Yemen, we will spend over £200m in aid this financial year, while we continue to sell billions of pounds worth of arms to Saudi Arabia. And just last week, the government forced through trade and customs bills that could rig the rules against developing countries and undermine our shared commitment to achieving the sustainable development goals.
The answer is not to abandon our aid commitments, as some on the right would have you believe. Our aid budget is a key lever in making the world fairer, richer, and safer. But if Britain is serious about making the world fairer and more equal, we need to be consistent and coherent across the different parts of government policy. On tax, Labour is clear: without full parliamentary scrutiny, we will no longer sign up to treaties that damage developing countries.
Kate Osamor is shadow secretary of state for international development and Anneliese Dodds is shadow financial secretary.
More from LabourList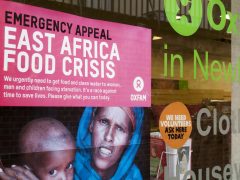 Comment
Someone in East Africa dies of hunger every 48 seconds. This is the result of the imperfect storm…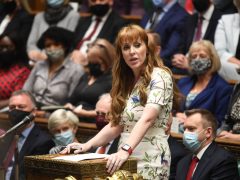 News
Angela Rayner has accused Boris Johnson of "watering down the rules to save his own skin" after the…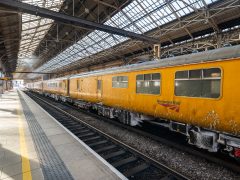 Comment
Network Rail, the company that owns and maintains Britain's railway infrastructure, has recently announced plans to cut over…