Carillion's collapse shows the need for strong regulators to prevent unsustainable businesses from leeching off taxpayer, writes John Spellar.
The fallout from the collapse of Carillion could have a destructive economic impact across the whole country.
This is particularly acute in the Black Country as Carillion is based in Wolverhampton.
One major affected Carillion project is the 2/3 completed Midland Metropolitan Hospital – which currently towers over the terraced housing in the Smethwick part of my constituency.
Since Carillion's collapse I have been warning that extended delays to restarting work at the hospital could see subcontractors and workers leaving the project in search of alternative work.
If this is left too long, the subcontractors and particularly the workforce will start to head off on other jobs – they can't just wait around week on week while locked out of the site.
This inevitably means increasing costs will have to be borne – an unnecessary cost to the taxpayer.
The government need to get a grip and take urgent action to ensure that this already delayed (and much needed) new hospital faces no further delays and that the taxpayers are not made to foot the bill for the failures of a private company.
Going forward, what we need from the government is less of the blasé attitude which David Cameron brought – boasting about getting rid of regulations for the sake of headlines and less dithering, which has typified Theresa May's style of government.
They should now learn the lesson from the collapse of Carillion and act to prevent similar cases of companies with unsustainable high-debt business models – aimed at maximising short term profits for shareholders and top managers – from providing services which they clearly cannot do in the long term without collapse or taxpayer bailout.
It seems clear that Carillion's management were guilty of loading it up with unsustainable levels of debt. According to the Express and Star: "Carillion's liquidation left in its wake a £900m debt pile, a £590m pension deficit reported by the firm, and hundreds of millions of pounds in unfinished public contracts."
My colleague Frank Field, chair of the work and pensions select committee, has been damning.
"It's clear that Carillion has been trying to wriggle out of its obligations to its pensioners for the last 10 years. The purported cash flow problems did of course not prevent them shelling out dividends and handsome pay packets for those at the top," he said.
"This culminated in negotiating deficit contributions away entirely last autumn to enable more borrowing. Remarkably, this was endorsed by the trustees and the Pensions Regulator."
The practice of service-providers saddling themselves with debt, going bust, making a huge profit for shareholders and leaving the taxpayer to foot the bill is something which a future Labour government should stamp out.
This isn't something limited to the construction sector either. In 2012 I warned about the takeover of care home firm Four Seasons by private equity – I sounded the alarm about private equity firms being in it for a quick buck rather than protecting existing standards.
Sure enough, in 2015 it emerged that Four Seasons was under financial problems and it was sitting on £500m worth of debt (some of it in offshore tax havens); I urged Jeremy Hunt to get a grip and attacked their unsustainable business model which relied on government and hard-pressed local councils bailing them out.
A Labour government should commit to empowering regulators to ensure that companies providing services do not collapse in a manner such as Carillion – this measure would not only save the taxpayer money, but also allow smaller businesses who operate a sustainable model to compete for contracts.
When I was defence minister, I was appalled when the City of London undermined companies who were providing services to the MoD because they were "underleveraged"  – ie that they did not have enough debt! It is very good that they were so – particularly for helping them withstand financial crisis which ensued.
This is certainly not an attack on the private sector – it is aimed in reality at supporting good private sector companies – giving a level playing field by effectively scrutinising future bids from companies who quite clearly have an unsustainable business model.
Hard libertarians may well decry this as the unnecessary involvement of the state – but how is it right that good companies are squeezed out and the state has to foot the bill every time the companies mess up and they are unable to provide the basic services they were contracted to do.
John Spellar is MP for Warley.
More from LabourList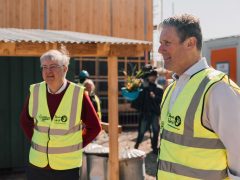 News
Mark Drakeford, the Labour leader in Wales and First Minister of Wales, has called for internal party reforms…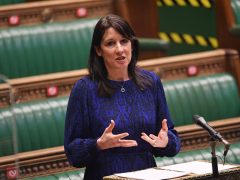 Comment
Rachel Reeves put some more flesh on the bones of Labour's economic policies today. While we await Boris…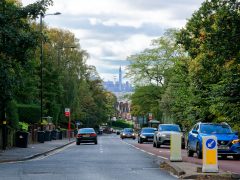 News
Labour has set out its selection timetable for choosing a new parliamentary candidate in Birmingham Erdington ahead of…