by John Unsworth and Martin Yuille
Recent newspaper reports suggest that senior Conservatives, including Jeremy Hunt, Greg Clark and Chris Grayling, now recognise the wish of research-intensive industries — medicines, aviation and chemicals — to stay under the umbrella of EU regulatory bodies.
Light has at last penetrated the black Brexit hole in the heads of ministers: research, development and innovation are a global race. Coming second can mean the devastation of your industry.
All the delays and added transactional costs of leaving European agencies for medicines, aviation and chemicals guarantee the loss of British jobs and destroy hopes of British global leadership. This shows that the Brexiteers are beginning to see what researchers and industry have been saying since before the referendum.
There are many other EU agencies with responsibilities that have a research dimension. Ministers must press Theresa May to stay under the umbrella of all 27 of those agencies.  The sheer breadth across science covered by these agencies is staggering—environment and fisheries control, food, nuclear and maritime safety, drug addiction monitoring, safety and health at work, vocational training, and the freedom, security and justice aspects of electronic communications, satellite and large-scale IT Systems.
Britain does not have a monopoly of wisdom and experience in these areas, but we usually play above our weight. A "hard" Brexit would mean either a very costly programme to set up a plethora of British national institutes or accepting, without question, future EU regulations in the way that many non-European countries already must do to safeguard their trade and industry.  
One objection by the ideologues of Brexit to these agencies is that disputes may end up in the European Court of Justice. Keir Starmer, shadow Brexit secretary has said that Britain could seek to remain under the ECJ's jurisdiction in the "longer term" to retain membership of EU-managed agencies. May has effectively said "I'll have nothing whatsoever to do with the ECJ in any circumstance", rather than ignoring dogma and saying "Look, the role may have to change. Let's be grown up and sensible about what it might be".
It's about time May started to listen to the scientists, technologists, engineers and mathematicians who carry out the actual research and innovation needed to grow British industry.
Scientists for Labour was early to raise the issue of withdrawal from Euratom by March 2019. This EU agency ensures we have nuclear safety including "the support of radiation protection and development of medical applications of radiation, including, inter alia, the secure and safe supply and use of radioisotopes". The government has stated that "withdrawal from Euratom will not affect the UK's ability to import medical radioisotopes".
Nevertheless, there remain uncertainties and we support the plea from the Royal College of Radiologists and others that ensuring a seamless continuing supply of medical isotopes must form a key part of Brexit negotiations. The consequences of a disrupted radioisotope supply have already been demonstrated when there was a fire in the Channel Tunnel in 2008.
Nuclear fusion could provide a cheap, safe, clean, abundant and reliable source of energy for mankind, if only we could overcome some major obstacles. The Culham Science Centre in Oxfordshire is the principal European nuclear fusion research centre and receives 87.5 per cent of its funding from the EU Commission. The workforce at Culham is multinational, including scientists not only from the EU but from elsewhere around the globe.
Culham's future is now bedevilled with uncertainty, as its EU contract ends this year. The Tory government has promised to extend its funding, but even if the EU does the same, an essential part of future EU commitments will require freedom of movement guarantees for scientists. What sort of message is Britain sending out about large-scale research that is so expensive it cannot be done on a single-country basis? What chance do we have to retain our premier position in many such research projects?
These are just two of the many major implications of Brexit for British science which have received insufficient attention from politicians and commentators – and no satisfactory answers have emerged from Brexiteers inside or outside government.
Dr. John Unsworth is chair of Scientists for Labour and a fuels researcher. Dr Martin Yuille is vice-chair (policy) of Scientists for Labour and honorary reader at the University of Manchester school of health sciences.
More from LabourList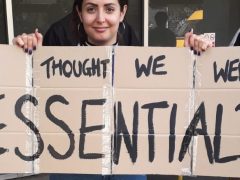 Comment
The pandemic has forced us to evaluate how we think about work, what is and isn't essential work,…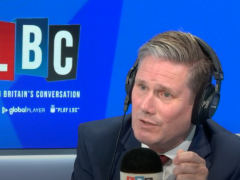 News
Keir Starmer has told an LBC caller who raised concerns over his recent comments on the Black Lives…
Daily email
Momentum is now chaired by a climate activist living in New York and a firefighter working for the…