As the UK prepares to leave the European Union, we need to be thinking about our position globally to ensure that we can compete and prosper economically and socially on the international stage.
While understandably most parliamentary activity is currently focused on the Brexit deal, we need to consider what happens next as Britain seeks a more independent role for itself in global trade.
The idea of auditing our strengths and vulnerabilities as a nation should not be something brought about by the decision to break ties with the EU – it should be something we are routinely doing to enable us to reach our potential and ensure prosperity for everyone in society. But it seems particularly important that at this time we consider where we stand in terms of a range of domestic policy areas and how we measure up to nations around the world.
If we look at our domestic policies, are we functioning at full capacity? Do we have the skills, expertise and structures in place to ensure that domestically we are supporting the population, and internationally we are able to compete? Which areas of domestic policy will put us in a strong position as we go it alone, and where will we need to be focusing our efforts to ensure that we can compete and participate in the global economy?
The Young Fabians have spent time over the course of two events – our fringe at Fabian Society New Year Conference and our interactive policy day – addressing the question of the extent to which Britain is truly global-ready. All of the issues discussed and ideas generated by our members and policy networks over the course of these events have been compiled into a short report that we have recently published in a bid to spark discussion about what happens after Brexit.
It is widely acknowledged that we are performing poorly in terms of growth, productivity and underemployment. We have a generation of young people who are encouraged to go to university, then face a limited pool of graduate-level jobs, leading to a huge mismatch between skills and demand across the skills bands. The "gig economy" and the rise in automation is at risk of eroding hard-won rights and making job security a luxury. Our levels of productivity are some of the lowest in the world and yet we are working some of the longest hours in Europe.
If we look at health and education – are our systems the most effective way to ensure a healthy, prosperous and highly skilled population? The NHS is under phenomenal strain as it performs in a context of under-funding, staff shortages and the demands of an increasingly ageing population. A country with a healthcare service that is entirely free at the point of use, and provides services far beyond the scope of when it was initially founded in 1948, spends a significantly low proportion of its GDP on it. The NHS is likely to face challenges around funding for new research and negotiating with pharmaceutical companies, as well linking up with social care and the correcting the failure to invest in prevention.
The increasingly fractured education system, which comprises a wide range of schools from privately-funded institutions and state comprehensives to academies, free schools and faith schools, is leading to postcode lotteries and a disparity in access to specialist provision. Yet, in terms of skills and innovation, we need to be evaluating whether our national curriculum is fit for teaching the skills and knowledge that will be needed to compete in the international job market. Is the next generation prepared for the new world of automation and able to compete in the era of globalisation?
During our Young Fabians policy day, we were joined by Lord Kerslake, former head of the Civil Service. He spoke about a range of challenges that we face in the UK, particularly the current housing crisis with its significant intergenerational inequalities and the failure to implement a sustainable house-building programme to meet the ever-increasing demand for good quality, affordable housing.
It is vital that the Labour Party prioritises how to solve the UK's economic and social issues through evidence-based domestic policy development to put Britain on an even keel, allowing it to compete internationally within the EU and outside of it. A stronger UK on the domestic front puts us in a much stronger position to participate and compete internationally.
Over the course of this year, we will be running a new research pamphlet, A Nation Divided: Building a United Kingdom, which will explore the economic, social, intergenerational and cultural inequalities that have led to the considerable divisions across the country, culminating in a breakdown in community cohesion and social integration.
Applications are still open so we would encourage members to get in touch if they are interested in being involved: [email protected].
Ria Bernard is National Chair of the Young Fabians.
More from LabourList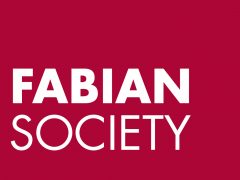 Comment
If you have to stop work in Britain today, your financial position will plummet. Government-mandated minimum payments for…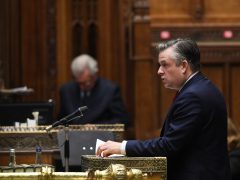 News
Jonathan Ashworth has said the latest statistics on poverty in the UK are a "devastating verdict" on the…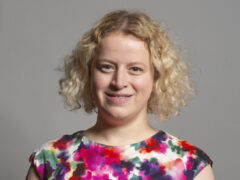 Comment
Next week, MPs will debate the government's cruel new illegal migration bill. The legislation will make it impossible…