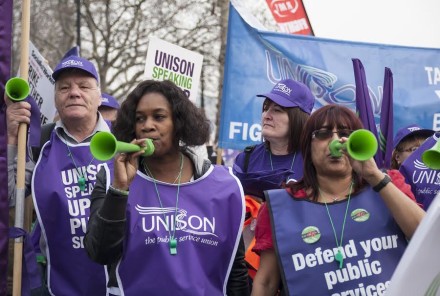 This week (12th – 18th February) is Heart Unions week, a chance for us to show solidarity and celebrate the hard work of trade unionists across the country.
Trade unions deserve our support. Unions are consistently and relentlessly under attack – the Conservatives' Trade Union Act, aimed squarely at curbing unions' ability to protest and organise in a country that already has some of the most restrictive trade union legislation in the world, is just the tip of the iceberg.
Unions have been under assault from the right-wing media for decades, with media barons like Rupert Murdoch determined to demonise and isolate unions, while the so-called "gig economy" and corporations like Uber and Deliveroo try to undercut the competition by driving working conditions down even further.
Against what should be a bleak background, however, trade unions are meeting the challenge head-on and organising for the 21st century. It's incredibly important we use this week not only to celebrate the work of trade unionists, but also to challenge the right-wing narrative that trade unions are in some way a thing of the past. On the contrary, trade unions are more dynamic and radical than they've ever been.
UNISON, operating along the "organising approach", is a strong model for trade unions meeting today's challenges. At its core, the organising approach is about putting the union on a footing for active representation and sustainable growth. It highlights the role of members in identifying and leading campaigns, grounds its campaigns in collective action and workplace issues, and empowers members to build their skills and confidence and to grow the union.
This approach has enabled UNISON to keep its number of members level over the last decade in an incredibly difficult time for trade unions. UNISON is now Britain's second largest trade union. It has even been able to grow its representation in challenging sectors like outsourced workers and the care sector. It allows the union to work proactively as well as reactively, running dynamic campaigns such as the ongoing 'Pay Up Now' campaign for a pay rise for public sector workers.
In the private sector, trade unions are showing that they can not only grow under the most hostile conditions, but actively challenge companies' exploitative practices. GMB has done an impressive job of unionising workers in companies such as Deliveroo and Uber, where bosses are reluctant to even recognise its own workers as employees, let alone their right to union representation. High-profile campaigns against huge chains – BFAWU's organising of McDonald's workers in the 'McStrike' and Unite's Premier Inn campaign, for example – show that unions can fight and win against corporate giants. The level of public support and solidarity would have been unimaginable even a few years ago.
We've recently seen landmark challenges to the exploitation of workers, with unions winning key legal battles in a sign that the tide is turning. UNISON won a huge victory in the Supreme Court by forcing the Government to scrap tribunal fees after a four-year campaign. GMB won a crucial victory overturning Uber's sham definition of its drivers as self-employed, awarding them the basic rights to which they are entitled including breaks, holiday pay and minimum wage.
Not everything unions do will capture the headlines. At its heart, the union movement is the work of its reps, activists and millions of members working collectively day in, day out. We should take HeartUnions week as an opportunity to celebrate them and thank them for protecting our rights at work. But the Labour movement has a duty to them for the rest of the year too: to stand in solidarity, to challenge the myths around trade unions and, above all, to recruit everyone we can to a trade union. Get organised.
Jack Phipps is a Young Labour member and trade union organiser writing in a personal capacity.
More from LabourList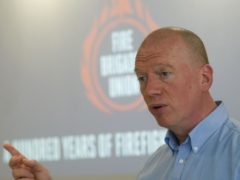 News
The Fire Brigades Union has called on the TUC to lead a "mass movement of non-compliance" with the…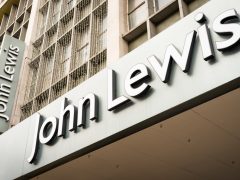 Comment
Nearly 100 years ago, the John Lewis Partnership was created after the founder's son, John Spedan Lewis, saw…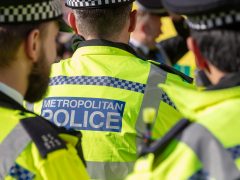 Daily email
"Fighting crime is a Labour cause," Keir Starmer declared in a speech setting out the second of the 'missions' that…