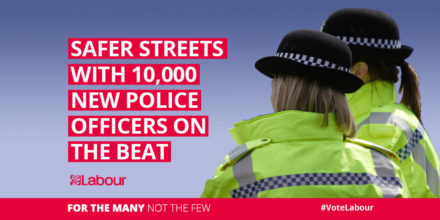 After the terrorist attacks in Manchester and London last year, Labour criticised Theresa May's record of cutting police numbers and budgets while home secretary.
With crime continuing to rise, Jeremy Corbyn scored many hits against May during Prime Ministers' Questions last week, and on Thursday Diane Abbott reaffirmed Labour's manifesto pledge to hire 10,000 new police officers.
Increasing police numbers and resources is a proper Labour policy – after all, working-class, BME and LGBT people are most likely to be victims of crime.
Furthermore, support for the police has a long history on the Left. The first Labour MP for Liverpool, Jack Hayes, was a former policeman, and his career history was important to finally securing socialist representation in a long-time bastion of working-class Toryism.
Ted Willis, the creator of Dixon of Dock Green – a TV show featuring the paradigm incarnation of the friendly neighbourhood bobby – was a card-carrying Communist, but saw no contradiction between his political views and his sympathetic portrayal of the law in the programme.
While police violence in strikes could lead to bad blood between the labour movement and the police – particularly when forces from outside of the area were brought in – as Louise Haigh and Gloria de Piero argue,  it was not until the politicisation of the police under Margaret Thatcher that relations between the Left and the law really began to sour.
Today, one crucial bone of contention is the use of stop and search, but this needn't be the case. Evidence suggests that young people and BME people are generally supportive of stop and search – providing that it is aimed at finding weapons and curbing violence. 
Yet from April 2016 to March 2017, out of 332,036 stop and searches conducted by the Met, only 14 per cent were targeted at offensive weapons, whereas 63 per cent were looking for drugs. Given that high-end drug dealers tend not to walk or drive around the streets with large weights about their person, this is an unacceptable waste of police time and resources. It also creates needless animosity between the police and the communities they are meant to protect.
We are sending too many people to prison. The prison population of England & Wales rose by about 90 per cent between 1990 and 2016, and as of March 2017 there were over 85,500 people in jail.
This is against world trends – even the United States, notorious for egregiously incarcerating a large proportion of its population, is cutting prisons numbers; perhaps surprisingly, the state of Texas is leading the way.
Nonetheless, people convicted of serious violent crimes, in many cases with multiple previous convictions, are still receiving relatively short sentences, or avoiding jail altogether. In nearly all of these cases, judges act within the sentencing guidelines – suggesting that for some violent crimes and sexual offences, these guidelines should be revised.
Labour in government should revise sentencing guidelines to further distinguish between crimes against the person (such as assault, robbery, rape and sexual assault) and non-violent crimes. Essentially, fewer people should go to prison, but those that do should stay there for longer.
The next Labour home secretary must make it clear to the police that there is no excuse for taking themselves off the streets to waste time filling forms in the station over petty drug possession. Stop and search must only be targeted against weapons and handling of stolen goods. Eliminating stop and search for drug possession would not only free up a great deal of police time, it would remove a needless source of antagonism towards the police.
There is widespread support for decriminalising certain drugs, from the police to medics and politicians (at least in private); but fear of red top fury has hitherto prevented Labour from adopting this stance. Yet a party that twice elects Jeremy Corbyn as leader has shown that it no longer fears the front page of the Mail and The Sun – and the last election suggested that their attacks have little effect.
A policy of decriminalising certain drugs – or at the very least instructing police to ignore small-scale possession – while at the same time instituting longer sentences for violent offences, would burnish the party's reputation for law and order  – and help rebuild trust in the police.
More from LabourList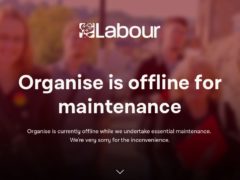 News
Labour has shut down campaign tools after an ex-Labour MP now belonging to "The Independent Group" accessed protected…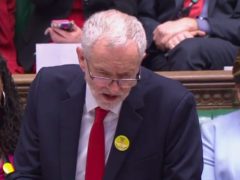 News
It was widely expected that PMQs would be particularly interesting today. There is high drama in Westminster, after…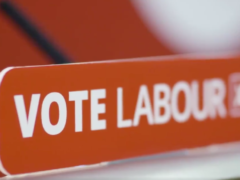 Comment
Below is the full text of the letter sent by Siddo Dwyer, chair of Enfield North Labour, to…