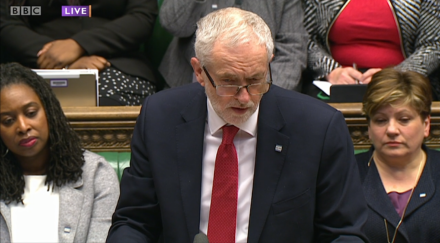 The Maybot delivers a stiff, repetitive performance, Tory MPs are in short supply on the sparse green benches, and Dennis Skinner is absolutely furious. No surprises there then.
This week's PMQs can be summed up as a sustained attack on the Conservatives' austerity measures, and it was wonderfully effective, resulting in another win for Corbyn.
Benefit cuts
PMQs kicked off with a question from Liz McInnes on her constituent Natasha's benefits being cut. The Labour MP for Heywood and Middleton explained that in the changeover from Disability Living Allowance to Personal Independence Payments, Natasha lost her disability benefit.
She appealed the DWP's decision but was told that her university degree meant she did not need as much support. Such an irrelevant comment might seem difficult to believe, but as a parliamentary caseworker I regularly saw wholly inappropriate comments made on assessment reports.
The government's justification for forcing claimants to undergo assessments when they have already been granted DLA indefinitely is unclear. While PIP – unlike DLA – is supposed to be based on how your condition affects the claimant rather than whether they have the condition, this petty distinction does not make up for the distress and trauma often caused by the assessments.
"What urgent action will she take to improve the quality and standard of PIP assessments?" You might guess "not much" from the PM's standard "send me the details and I'll take a look at this case" answer.
However, let's remember that a recent court ruling means the Tories must review millions of PIP claims as the restrictions on the support that those with mental health problems have been deemed discriminatory. While it's unfortunate that this will take years and the judgment does not affect those with physical disabilities, it sends a message to the Tory government and could help thousands of people with mental health problems to reclaim benefits.
Police cuts
The Tories "relentless cuts" to police funding have left us less safe, said Corbyn. Police cuts were the Labour leader's focus at PMQs this week, as he drew attention to the fact that we have lost over 21,000 police officers across the country since 2010.
Amusing many politicos on Twitter, Corbyn even praised Philip Davies' assessment of police funding. "The first duty of the government is to protect the public and keep them safe, and I have to say to the government they are not putting enough focus on police resources," said Corbyn, quoting the Tory MP best known for his unwanted views on race and gender.
"If she casts her eyes to the far back benches of the Conservative Party, she'll see the Member for Shipley – that's what he said," he added. Philip Davies gave a thumbs up.
Today Sadiq Khan wrote a piece for LabourList on upcoming local elections acting as a referendum on Tory police cuts. As the mayor of London says, Labour has pledged at least one more officer for every neighbourhood.
Keeping in mind that this issue became a key battle during the general election campaign, council candidates might now take Corbyn and Khan's messages as an opportunity to highlight Labour's costed policies in the lead up to May 3rd.
Local authority cuts
Also on the effects of austerity, former headteacher and Labour MP from the new intake Thelma Walker pressed the PM on local budget cuts. She said the council in her constituency has already lost £200m and is set to suffer a possible further £45m in cuts.
Walker asked, "which of the following things would the Prime Minister recommend they cut next: care for an older person with dementia; emptying the bins; providing hot school meals for vulnerable children; libraries, leisure centres or museums; or supporting the 24 per cent of children living in poverty?" She added an effective Emily Thornberry-esque "your choice, Prime Minister".
More from LabourList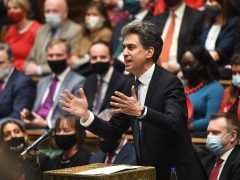 News
Ed Miliband has demanded that Liz Truss and Rishi Sunak end the "appalling vacuum of leadership" as households…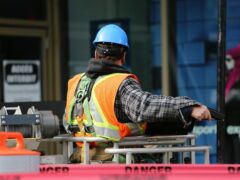 Comment
"If you try to underpay you just get annihilated in the comments. You have to delete the post"…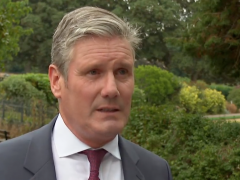 Video
Keir Starmer has said people he has spoken to are "very, very pleased" with Labour's proposal to freeze…