The Home Affairs Committee published its latest report about the Home Office's handling of Brexit, and it is damning. It focuses on the much promised, but yet to be delivered, immigration white paper spelling out the government's plans on immigration. Publication of these plans has been delayed at least four times by the government and still no firm date has been set.
The urgency is obvious: EU nationals in the UK need to know now what their status post-Brexit will be – and, critically, the Home Office needs to be prepared to handle whatever this arrangement becomes. The failure to decide next steps creates confusion and anxiety for EU nationals here, their workplaces and friends and families, but also keeps the Home Office in a state of limbo it can ill afford. A perfect storm is brewing for genuine chaos. The Home Affairs Committee is now the latest body to begin sounding the alarm as March 2019 is just under one year away.
Unnecessary delays
The report begins by highlighting that the longer delays continue in providing certainty for EU nationals in the UK, the greater the anxiety this will cause for them and the more unnecessary confusion for British businesses. The Home Affairs Committee accepts that a final arrangement may be subjected to negotiation and the importance of receiving feedback from the Migration Advisory Committee. But it was unequivocal that "the government has a responsibility to Parliament, the public, EU citizens who will be affected, employers and public servants it expects to deliver the policies to provide some urgent clarity on its intentions".
But the Home Affairs Committee could have gone further. It is the government that announced there would be a new immigration bill in this parliament term that would include new rules for EU citizens. The Prime Minister can hardly blame a Brexit process she triggered or waiting for talks to end so she can produce a bill her government promised last summer. Blame can only fall on her government and it's important Labour repeatedly makes that point.
While the Migration Advisory Committee has an important role to play as a source of independent advice for the government on immigration, it is also too narrow in its scope and remit. It can only advise on what it is asked to consider – and its membership is a small handful of economists. It is ripe for substantial reform to be more active in providing evidence-based advice on a broader range of migration-related issues, but desperately needs an expanded membership to include expertise in law and social policy. Immigration policy is about more than economic costs and benefits; it is also about social impact on communities, which is routinely overlooked and undervalued. Labour should change it and therefore gain better advice than currently available.
Registration chaos
The government plans a dual registration system. The first will register EU and EEA nationals already resident in the UK before Brexit – and the second will register those nationals coming afterwards. The government intends to permit those who have been resident for five years to apply for what it calls "settled status" permitting permanent residency. But we know little else.
The Home Affairs Committee raises concerns on several fronts. First, it is unclear exactly how many EU and EEA citizens qualify for this "settled status", making it difficult to determine what resources the Home Office requires to make a success of it. Secondly, it is unclear how the Home Office will enforce registration. I suspect the Prime Minister will be up to her usual tricks in turning you and I into border agents in all but name. We've already seen this with identity checks to open bank accounts – touted as an effort to smoke out migrants here illegally, although it has not actually identified a single individual not already known to be here illegally.
"Settled status" is something the government talks about as a done deal, but it doesn't yet exist. It needs to be passed in the immigration bill, the white paper for which we're still waiting to see. This was originally sold as permitting EU or EEA nationals here within the rules to receive this status. That would have excluded many thousands, perhaps tens of thousands. Why? Freedom of movement rules require some categories of EEA nationals to arrive with comprehensive health insurance or risk removal. This has not been policed much at all and many, if not most, probably don't know they are in breach of it either. While it is welcome the government will provide an amnesty and not require anyone to have this insurance to have settled status, we still don't know if some – or many – might be excluded. This is the kind of certainty we need urgently.
We also need to know how someone gets this status now or in the future, what would happen to those who qualify now but for whatever reason do not register before next March or during the transition period, and how this system can be run with so many unknowns.
What law will still be law?
The Home Affairs makes an important point about relevant law. The government has said in withdrawing from the EU the UK will incorporate EU law in a new way (as of course it is already incorporated) with the UK Supreme Court taking precedence in place of the ECJ. Much of the debate now is how this might be amended in future.
But as every law student in my class knows, the law is more than the statute books – it also includes case law, sometimes lots of it. This can be an important source for clarifying the application of legislative principles in the concrete. What is the status of case law such as under Zambrano, Metock and Surinder Singh post-Brexit? This seems entirely overlooked and shows the incompetence of the current "plans".
Life after Dublin
Finally, the Home Affairs report raises a concern about what is called the EU's Dublin III Regulation. This is perhaps one of the better known migration principles in force and the most popular with the public. It is many things, but the part I will refer to is that when a migrant makes a claim for asylum in any EU country it must be in the first safe EU country they enter. If it can be shown that person entered another country first, he or she can be returned to it. This has meant a number of migrants have been sent from the UK to Greece, Italy and other EU countries on the eastern and southern borders.
The Home Affairs Committee is concerned that there be "no diminution in the UK's approach towards meeting its international humanitarian obligations as it leaves the European Union". It notes the importance of making provision for unaccompanied minors and much more. Sadly, this area of policy seems woefully underdeveloped with seemingly no plans at all for life after Dublin III, which the UK will exit with Brexit. There could be a new agreement – perhaps a Dublin IV – and growing interest in Europe for one. But whether the UK could become a part of it outside the EEA remains unknown.
In short, the Home Affairs report doesn't tell us anything new, but it could act as a wake up call for the government. Brexit is about much more than trade deals that have yet to happen and substantive immigration reform is necessary whatever happens next.
This will require vision, sound evidence and a commitment to making real change. The potential benefits are huge for creating certainty for businesses, building public confidence and, most importantly, providing clarity for affected individuals. All of this is in short supply under May's government – and a critically important time for Labour to take the lead.
Thom Brooks is Dean of Durham Law School. 
More from LabourList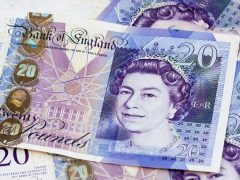 Comment
As the cost-of-living crisis bites, Labour needs long-term structural answers to growing inequality. Basic income provides such an…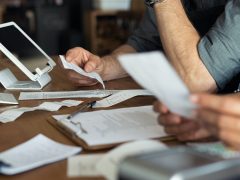 News
Half of 'Red Wall' voters would be more likely to vote Labour in a future general election if…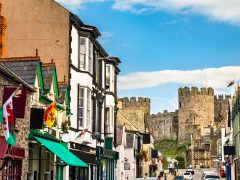 Comment
The headlines are straightforward: Labour gained 68 seats, the Independents gained six seats, the Lib Dems gained ten…