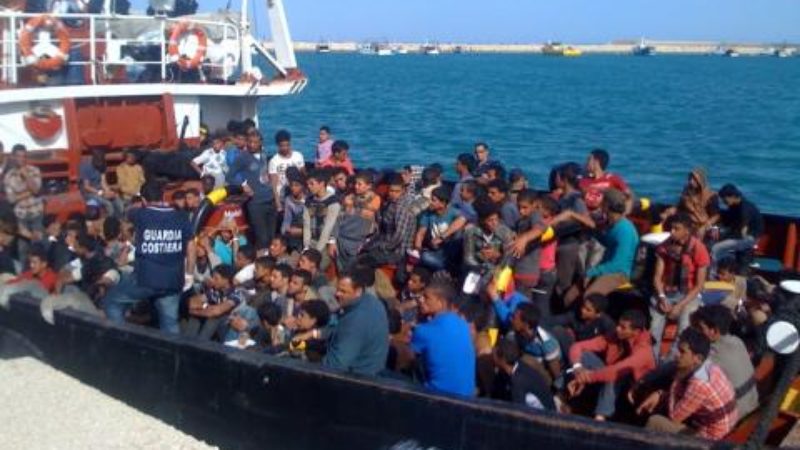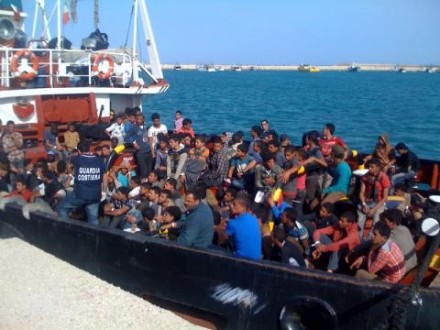 Less than a three hour drive from the palaces of Westminster is the city of Calais. Within and around Calais live 3,000 refugees – men, women and children. Most of them, if not all, have fled unimaginable hardship, and many of them have sacrificed everything they have to make it this far.
This is not news – since the photo of Aylan Kurki washed up on a Turkish beach, we have known the extent of the atrocities caused by the biggest refugee crisis since the second world war. For the most part, it is due to Labour politicians that this issue has gained political traction – from Lord Dubs and his titular amendment, to Alison McGovern continuing the work of Jo Cox on Syria. If there is a chance to make a difference in this crisis, you can be certain to find a Labour parliamentarian pushing for it.
For all of its differences, our party is united in a common humanitarian commitment to supporting the most vulnerable and persecuted peoples. Yet in our 2017 manifesto, Labour shirked the opportunity to make a strong, collective statement on this shared commitment. Our strongest line was that the party would take our "fair share" of refugees. You may as well ask how long is a piece of string. This vagueness is insulting not only to those that directly work in humanitarian relief, but also to the asylum seekers and refugees who struggle against impossible odds.  
It was Chekhov who said that knowledge is of no value until you put it into practice – and the same can apply to our principles. Within the Brexit negotiations, and in the next election, Labour has a real opportunity to push for the rights of refugees, and alleviate the dire situation in Calais.  
I recently spent a few days working with a charity called Care 4 Calais. The operation is simple – collect donations of clothes, food, and other essentials, sort them in the warehouse, and then distribute these necessities to refugees across northern France, Paris and Brussels. Whilst the task is simple, it is physically and emotionally draining. Those who run it know that if they don't provide daily distributions of food, sleeping bags or tents, refugees may succumb to hunger or harsh elements. The incentive to work 6/7 days a week becomes life and death.
Despite this, they do not complain about how tired they are, or how cold the warehouse is, or the lack of free time they have. When I spoke to Clare Mosely, the woman who first founded Care 4 Calais, it felt like a different kind of tiredness had overcome her altogether. She told me that when they first started in Calais, she was convinced it was short term. She was convinced that someone, anyone, was going to come to help and their task would be done. Now, she says, almost three years later, she's realised no-one is coming.
Politically, Calais lies in limbo. The duty of care lies with the French agencies – yet they rightly point out that the refugees are seeking to come to Britain, who must therefore assume some responsibility. The conversation repeats, Britain falters on her responsibilities, the French government continues to under-fund the local agencies, and tensions rise and are taken out, often violently, on the refugees themselves.
Working with Care4Calais, you see first-hand the hopelessness threatens to overwhelm both refugees and aid workers. If there were ever a place and a people who needed Labour's message of hope, it would be here. Labour has a chance to pledge thoughtful, humanitarian policies that demonstrate firstly, how as a party of government we can work with our EU neighbours (even post-Brexit), and secondly, our socialist commitment to compassionate action.
In recent talks, Emmanuel Macron and Theresa May agreed upon an additional £44.5m for increased policing in the Calais area, where reports of police beating and gassing refugees are rife. Only recently, a 15-year-old boy (a child eligible for asylum under the Dubs scheme) was hit in the face with a rubber bullet and lost an eye. Britain should be held accountable for any police violence that occurs, especially when we are funding it. Labour should ensure this accountability – and pledge to fund not only police forces but temporary housing whilst asylum claims are being processed: basic measures that would ensure refugees both safety and dignity.
This government has committed to hastening the process of migration claims from Calais, but not increasing the applications accepted. They have also still taken only 10 per cent of the 3,000 child refugees first laid out in the Dubs amendment. For real change, Labour should commit to a three-week turnaround for migration claims from Calais, with the possibility of opening claims offices in Greece and Italy, where the refugee crisis hits Europe hardest.
In an age of bold statements and loud headlines, Macron's desire to be tough on immigration has seen him abandon compassion at Calais. This is disappointing but unsurprising; his rival Marine Le Pen ran on a platform of culture wars disguised as immigration concerns.
With far-right populism and rampant xenophobia on the up in Europe, many across the continent, and in Britain, are playing the "strong on immigration" card in an attempt to quieten dissenting voices. Yet instead of pandering to the right, a far bolder move would be to make an impassioned, compassionate case for immigration and asylum.
Jeremy Corbyn won the Labour leadership – twice-  due in no small part to his refusal to put short-term political expediency ahead of doing what was right. In the general election, Labour pledged to look after the most vulnerable, and we found that an optimistic campaign had a resonance that most of us weren't sure was possible. Labour did not just have a positive vision for the country, but a positive idea about who the people of this country are – in contrast to a deeply pessimistic, selfish vision the Conservative party outlined. There is no reason why we cannot make the same pledges of solidarity and hope when it comes to the refugee crisis.
In an increasingly frightening political climate, Labour has the opportunity to stand up for what is right. I hope for a real humanitarian commitment, and a concrete policy platform on which to stand upon.  It would be a shame to find out that the message of hope which has served us so well does not extend beyond our borders.
More from LabourList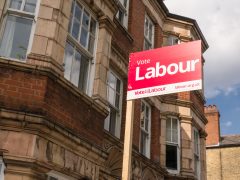 News
LabourList can today reveal Labour's parliamentary candidate selection process for the upcoming Old Bexley and Sidcup by-election. Sources…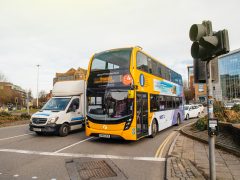 Comment
Who remembers when Boris Johnson bizarrely told the nation how he enjoyed painting model buses? He gushed about…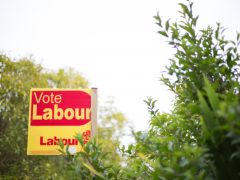 News
Labour has opened applications for the Old Bexley and Sidcup candidate selection after the death of Conservative MP…