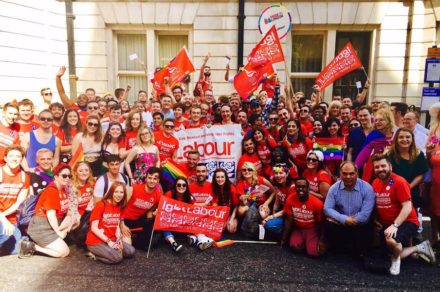 This is an open letter to Katy Clark, chair of Labour's democracy review, from LGBT Labour chairs Ian Dylan Thomas and Sarah Kerton.
Dear Katy,
Thank you for the time you have spent with the LGBT Labour committee members and those in our membership who have been making submissions to your important review.
Last night, a number of our committee attended (after a late and hasty invite) Dawn Butler's launch of Labour's LGBT Advisory Panel of volunteers and donors. Linda Riley, a personal hero to many of us with her exceptional work at DIVA and on tackling homophobic, biphobic and transphobic hate crimes, said that the group would use social media to engage LGBT on how the Labour Party can have "the best manifesto for the LGBT+ community, ever". Dawn Butler MP also said: "It is important for me to hear from people with lived experiences so the views of the LGBT+ community are properly represented in the creation of our manifesto."
Considering LGBT Labour exists to "campaign for Labour to deliver for LGBT+ people, and LGBT+ people to vote Labour", we are trying to work out if this has been created to duplicate or replace the work we have been doing since 1975.
LGBT Labour is an affiliate to the Labour Party, it is a democratic organisation that debates and forms policy on behalf of our members. It organises the party's presence at prides across the country and campaigns for LGBT equality in the Labour Party and wider society. We organise events at Labour Party Conference, in Westminster and at regional conferences.
It has been LGBT Labour that has led the fight for LGBT equality in the party and has ensured that Labour has been able to take on the Tories, which on countless occasions has benefited both our community and the party. In 2013 when Labour gave a free vote on marriage equality, it was LGBT Labour and our 'out' MPs that ran the informal whipping arrangement in both the House of Commons and the House of Lords.
We are sure you would agree with our concerns that this unelected and undemocratic group, while very well-meaning, is self-appointed and clearly not for ordinary members. It should not have the formal role as the lead advisors to the party of LGBT issues.
We were hoping you could get to the bottom of a number of issues on our behalf:
When was this group conceived?

What are its terms of reference?

Who will act as the secretariat to the group and how will that task be funded? Will already over stretched staff there to help Socialist Societies that formally affiliate be diverted to this team?

What is this group's relationship with the leader's office and frontbench?

What is the group's relationship with the party's fundraising unit? Is this a vehicle for raising more funds for Labour? For developing policy? For both?

What relationship does that party imagine the group having with LGBT Labour?
It was Jeremy Corbyn who stated during his leadership campaign that the party should be about "members not donors". We share this vision. We look forward to feeling that the democratically decided work of LGBT Labour is valued as part of the Democracy Review.
Any light you can shine on this would be greatly appreciated.
In concern and solidarity,
Ian Dylan Thomas and Sarah Kerton
LGBT Labour Co-Chairs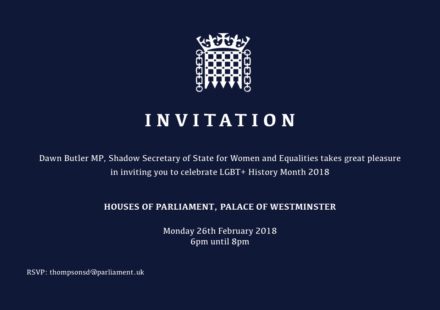 More from LabourList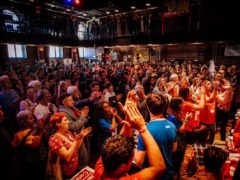 Comment
Labour's parliamentary selection process is under major scrutiny – and for good reason. Across the country, local left-wing…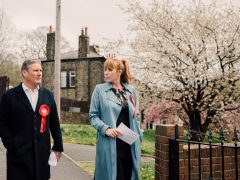 Comment
The last time Labour went from opposition to power in 1997, we were able to harness a wave…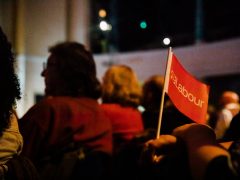 News
The local selection committee in Uxbridge and South Ruislip has been disbanded with "immediate effect" and the results…