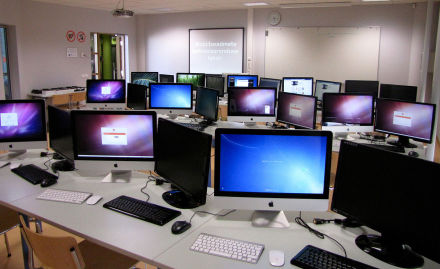 The digital revolution is the key to unlocking the potential of Brexit Britain's future. If we get things right, a digital nation could create new businesses, better paid jobs and be a place where we bring people closer together.
That's why the government should set a bold goal: that Britain becomes the world's most advanced digital society.  But that won't happen unless the digital world is a world of trust and safety – and today trust is frankly missing.
Cybercrime is in the rise – previous estimates from Action Fraud showed as much as 70 per cent of all fraud is cyber-enabled.  More and more people are being affected by data breaches, with companies failing to safeguard their information so that it risks falling into the hands of criminals.
Public services like the NHS, which hold vast quantities of highly sensitive personal data, have been hit by malware, raising concerns about Britain's resilience. The National Audit Office says the NHS and the department of health must "get their act together" or suffer "far worse" than the chaos of 2017.
And when it comes to social media, less than a quarter of Brits have trust in the likes of Facebook, Twitter and Instagram – compare that to the 61 per cent who trust traditional media – due to the rise of 'fake news' and concerns about online bullying and the spread of extremist propaganda.
The problem is especially stark for children. They are not a small or marginal group of internet users – in fact children make up one in five of all internet users in Britain and one in three in the world as a whole. Yet countless reports warn of the negative impacts of social media on them; the NSPCC cites social media as a major cause of the increase in children being admitted to hospital after self-harming. This can't be dismissed as the hysteria of the ignorant or the technophobic.
Even some prominent tech industry leaders don't seem to trust in their colleagues: Apple chief executive Tim Cook has said he does not want his nephew on social media and former Facebook vice-president Chamath Palihapitiya has said, "God knows what it's doing to our children's brains".
As so often with this government, it has talked a good game – the prime minister has spoken of the "additional concerns and challenges" posed to young people by the internet – but its actions have fallen short. For instance, its proposed new "digital charter", which we welcome in principle, will only be voluntary and does not offer citizens meaningful and enforceable rights.
We need to be much more ambitious. We need to seriously consider introducing a "bill of digital rights", as suggested on our People's Plan for Digital site set up to connect parliament with the best ideas on digital policy. This would be a statutory code of enforceable rights – not mere vagaries. The bill could include rights like the right of the individual to access all their data held or controlled by organisations and technologies but ultimately it would aim to empower people and offer everyone proper control of their data.
Children must be put at the heart of any internet safety regime. The data protection bill currently before parliament has been criticised precisely because it fails to include the special interests of children. Children must have a status.  And thanks to 5Rights, the initiative for youth digital rights launched by Baroness Beeban Kidron in 2015, we already have the groundwork laid out for us.
We need to be bolder in building strong institutions to enforce these new rights. The Information Commissioner's Office is the existing enforcement agency but it is not properly resourced. Proposed new institutions, like the Centre for Data Ethics and Innovation, risk the same flaws.  From what little we know about the Centre, it would lack any power to compel answers to reasonable questions, would have a budget of less than £10 million and would have an unknown membership with an unknown remit.=
The risk here is that government fails to inspire faith or trust. Any public body tasked with leading reform needs to be empowered, well-resourced and transparent. Only then can it get down to the task of helping to build digital trust.  Allowing collective redress or representative action through consumer groups like Which? would also go a long way to creating a stronger enforcement framework.
The data protection bill offers the perfect opportunity to consider how we want internet regulation to evolve and, more broadly, what sort of society we want to live in.  If we get data protection and content regulation right, Britain could create an internet safety regime that becomes the envy of the world. Get it wrong and we'll leave our economy weaker, our institutions vulnerable and our children at risk of abuse.
Liam Byrne is shadow digital minister and MP for Birmingham Hodge Hill.
More from LabourList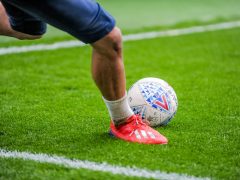 Comment
The failed move by six of England's biggest clubs to form part of a 'European super league' last…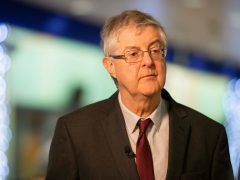 Comment
Labour looks set for a mixed night at the ballot box in the May elections – and Wales…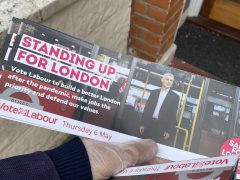 Comment
Getting back on the doorstep is just the first step in reconnecting with voters. We are making up…