Tory MPs including James Cleverly, Andrew Bridgen and Ben Bradley took to Twitter over the weekend to express their outrage over Young Labour's equalities conference, as reported yesterday. They called the conference "discriminatory". Now the youth wing of the Labour Party is fighting back.
After Bradley's comments, young activists are looking forward to campaigning to unseat him.
Honestly Ben Bradley is a FOOL because he's literally set the ENTIRE Young Labour movement (which has more members than the whole Conservative party put together) on himself.

Can't wait to send 100,000 Young Labour activists to come and unseat the sh*t out of you Hun. https://t.co/KTG5jno68a

— Frankie Leach (@frankieleach97) February 12, 2018
Mansfield will soon be taken by storm, likely by thousands of activists, as Momentum is targeting the marginal constituency as part of its Unseat campaign.
The grassroots group will be organising a series of events in Mansfield, kicking off on 24th February with Owen Jones. Participating Labour supporters receive campaign training before going on day-long canvassing sessions.
"After Tory Glastonbury, we thought their 'youth outreach' couldn't get any worse, but Ben Bradley as the new Conservative youth Tsar really does plumb new depths," said Momentum national organiser Laura Parker.
"In Bradley's world the unemployed must be stopped from having children and the police should play – in his words – 'splat a chav' with their water canons. Bradley has an obvious disdain for the working class and does not understand the extreme difficulties many young people face.
"Thankfully he has a tiny majority and I'm sure Mansfield will return to Labour at the next election."
More from LabourList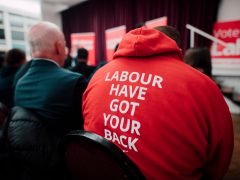 News
The left has claimed an unexpected win at Labour's annual conference today after 52.79% of delegates backed a…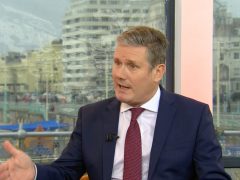 Video
The Andrew Marr Show Keir Starmer said that he would not nationalise the Big Six energy firms, that…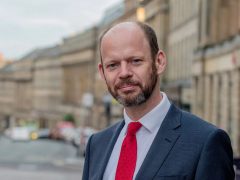 Comment
On the surface, the film Titanic is a love story between Jack and Rose. It develops other themes:…