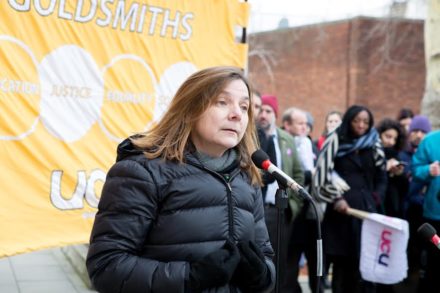 Is anyone aware of another strike where the boss said he "absolutely supported" his striking staff? In a week of curious twists and turns, which also saw Jeremy Corbyn and universities minister Sam Gyimah singing from the same hymn sheet, that is what happened at Newcastle University.
On Thursday, day one of the strikes over cuts to university staff pensions, the vice-chancellor of Newcastle University went as far as to say he "absolutely supported staff's decision to strike". He claimed he didn't know "what else they could do to express their concerns about the current situation".
This morning, day three of the strikes, the vice-chancellor of Loughborough University was pictured cooking food for the strikers on their picket line grill. Contrast that with a leaked email from the head of the universities' representatives' organisation – Universities UK (UUK) – to university vice-chancellors saying he would not use today's talks to discuss the issue at the heart of the strikes.
There are 14 days of action scheduled in this first wave of strikes over four weeks. By Monday 5th March, if nothing has been resolved, the action will affect 64 institutions and well over 1 million students.
Strike action on this scale has never been seen before on British campuses, but the level of anger amongst university staff is also unmatched. The row centres on pension changes UUK want to impose on members of the Universities Superannuation Scheme (USS).
If the changes come in, a typical lecturer would be almost £10,000 a year worse off in retirement than under the current set-up. Understandably staff are unhappy at the proposal and in the recent strike ballot UCU members overwhelmingly backed industrial action. Overall, 88 per cent of members who voted backed strike action. The turnout was 58 per cent.
We have been overwhelmed by the support we have received from students. Their presence on (very cold) picket lines has been a real boost for members and given many an opportunity to explain why they are reluctantly taking strike action.
Nobody wants to be on strike, but UUK's refusal to negotiate has left UCU members with no choice. We have also been shocked and delighted by other support we have received. People have donated over £75,000 into the strike fund and 3,787 people have joined UCU in the past seven days (compared to 261 over the same week last year).
Universities appear to have few friends in the media or Westminster at the moment, after months of terrible headlines about senior pay and perks. They risk being seen as out of touch and isolated from reality in their ivory towers. Refusing to listen to their staff or students so far in this dispute has only reinforced that view.
We will be at the talks looking to negotiate a settlement to this dispute. We hope that UUK will stop playing games and we can get down to business. To come to these talks unprepared to explore ways to end the dispute would be a huge insult to staff and to students.
Students should never have been put in this position. Thanks must go to those politicians and vice-chancellors who have spoken out to force UUK back to the table. We hope your efforts have not been in vain.
Sally Hunt is general secretary of the University and College Union.
More from LabourList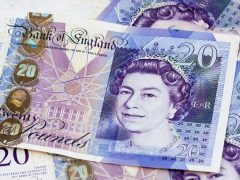 Comment
As the cost-of-living crisis bites, Labour needs long-term structural answers to growing inequality. Basic income provides such an…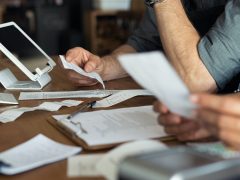 News
Half of 'Red Wall' voters would be more likely to vote Labour in a future general election if…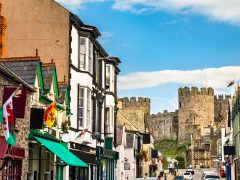 Comment
The headlines are straightforward: Labour gained 68 seats, the Independents gained six seats, the Lib Dems gained ten…