The introduction of metro mayors formed part of Cameron's devolution project. The directly elected metro mayors for cities would provide strong and visible leadership as well as international standing, potentially attracting investments from home and abroad. They have powers previously awarded only to ministers in areas including planning, transport, employment, economic development, health and policing, and can deliver them on a regional level. Metro mayors are also entitled to put a precept on the council tax for policing, transport and health services if needed.
Six metro Mayors were elected in 2017, with Andy Burnham and Steve Rotheram representing Labour in Greater Manchester and Liverpool City respectively. Both areas have been hit hard by continuous government cuts and need strong leadership to come out of economic and social inertia.
The people of Greater Manchester have suffered from police cuts in a time of constant security threats, rising crime and anti-social behaviour. This has led to residents forming vigilante groups to protect themselves.
Local tax payers are now facing another council tax hike as Andy Burnham has pledged to spend the revenue on recruiting 50 new neighbourhood police officers, maintaining PCSO numbers and improving 101 services.
The government's real-terms reduction in police funding carries the expectation that the elected mayor will compensate for the shortfall by increasing the local police precept. The deficit therefore has to come from those who have already experienced several years of austerity.
In truth, the Tory government designed devolution deals to devolve blame. The responsibility is shifted from the centre to the regional level and eventually to local authorities, which are ultimately held accountable and forced to drain more cash from an already struggling population.
Last year the UK saw police-recorded crime rise by 13 per cent, the highest annual crime increase in a decade. In Greater Manchester, just under 19,000 more crimes were committed in 2017 compared to the previous year, and the local force has lost 2,000 police officers since the start of Tory austerity eight years ago.
Labour's 2017 manifesto committed to an extra 10,000 police officers and 3,000 more prison officers. Only a Labour government can be trusted to protect our communities by rebuilding community policing and strengthening the ties between different communities.
A struggling NHS, increasing drug and alcohol problems, security threats, paralysed frontline policing, fast-evolving online criminal behaviour and an underfunded prison service – Greater Manchester is crying out for more funding. Only Labour policies are radical and ambitious enough to halt this crisis.
Nazia

 Rehman is a council cabinet member in Wigan.
More from LabourList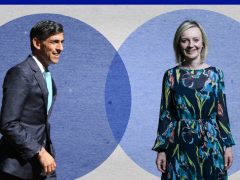 Comment
Rishi Sunak and Liz Truss have now gone head to head in six hustings with Tory members in…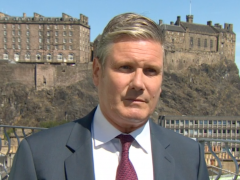 News
Keir Starmer has said that he will set out a "comprehensive set of proposals" to combat the cost-of-living…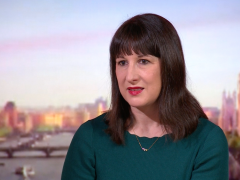 News
Rachel Reeves has urged the Tory leadership candidates to "stop playing to the gallery" and come up with…