Voting started for 2018 Young Labour elections this week.
Eligible voters are all Labour members aged 14 to 26, who are automatically members of Young Labour. Email ballots went out on 8 February and voting closes at 12pm on 16 March.
The election is significant in that it will be the first time all young Labour members can cast votes directly for the national executive committee (NEC) youth representative.
Until recently, an electoral college system was used whereby the NEC youth rep was elected by 303 delegates consisting of Young Labour, Labour Students and affiliated trade unions. Each section constituted a third of the college.
The electorate is now made up of Young Labour members and trade unionists only. This change, prompted by a motion proposed by candidate Leigh Drennan, proved controversial at the end of last year.
Left-wing activists celebrated that young members would be able to vote directly through one-member-one-vote (OMOV) as opposed to via delegates. Others, such as incumbent NEC youth rep Jasmin Beckett, pointed out that trade union votes would be cast by union leaders rather than young unionists themselves, who do not have to be balloted.
This year Momentum has set up a website, Young Labour For The Many, to support its candidates Leigh Drennan and Lara McNeill.
Chair (currently Caroline Hill)
The YL chair guides the youth section's general direction, organises national events and chairs meetings of the national committee.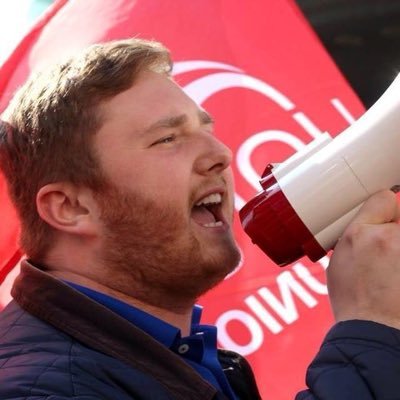 Leigh Drennan
Drennan is currently Young Labour vice-chair, a member of Momentum's national coordinating group and a local councillor in Tameside.
Statement: "I am standing for Chair because it's about time our 110,000 strong Young Labour resembled a movement: a democratic, socialist youth section leading the fight for a Labour Government."
Supporters: Unite, GMB, Unison, TSSA, CWU, Aslef, Momentum, Scottish Young Labour
WATCH: Leigh Drennan for Young Labour Chair
READ: Young Labour vice-chair – what really happened at our policy conference?
FOLLOW: @leigh_drennan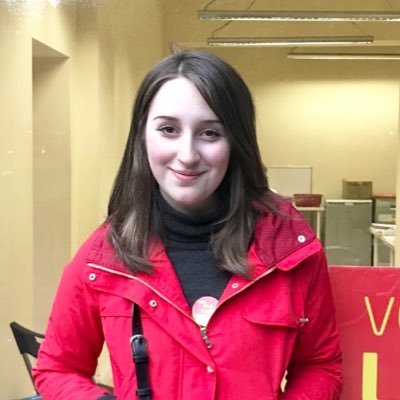 Miriam Mirwitch
Mirwitch is Young Labour Disability Officer and was London Young Labour Chair until recently.
Statement: "Jeremy's success in the general election was built on the power of young people. I'm running to be Chair of Young Labour because now is the time to harness that power and turn it into action."
Supporters: Usdaw, Labour Students, LGBT Labour, Jewish Labour Movement, Welsh Young Labour
WATCH: Miriam for Chair
READ: Online abuse should not be the price of being politically active
FOLLOW: @mrwtch
NEC Youth Rep (currently Jasmin Beckett)
Chair may sound more important than the 'NEC Youth Rep' title, but don't let that deceive you. This is the key position, awarding the successful candidate a place on Labour's ruling body, the national executive committee.
Looking back at previous YL chairs, there has been Sam Tarry (2009-11), Susan Nash (2011-13) and Simon Darvill (2013-15). Tarry is at TSSA and played a significant role in Corbyn's second leadership campaign, but Nash and Darvill are no longer on the Labour scene nationally.
Past NEC reps include MEP Catherine Stihler (1995–97); Jonathan Reynolds (2003–05) and Stephanie Peacock (2007–11), both now MPs; and well-known feminist campaigner Bex Bailey.
🚨VOTING IS OPEN 🚨

I don't want to just change the processes of Young Labour I want to build a movement with you, a movement ready to take on the Tories. https://t.co/uL2dqvNMA7 pic.twitter.com/0FrJ4Hnr8w

— Eda Cazimoğlu (@EdaCaz) February 21, 2018
Eda Cazimoğlu
Cazimoğlu, 20, is a member of Labour's National Policy Forum and a CLP Youth Officer.
Statement: "The Labour Party gave my family a home when they fled to this country. When they faced racism in the streets, it was their local CLP that welcomed them. When they were discriminated against at work, it was the trade union movement that fought with them for better pay and working conditions. And when they were too poor to put food on the table, it was a Labour government that transformed our lives."
Young member nominations: 157
Nominations: Chinese for Labour, Community, Fabian Society, Jewish Labour Movement, Labour Movement for Europe, Labour Party Irish Society, Labour Students, LGBT Labour, Socialist Environment and Resources Association, Society of Labour Lawyers, USDAW
FOLLOW: @EdCaz
Under 27? This is your chance!@YoungLabourUK elections open this MONDAY. Head to https://t.co/Jf5TuoYvgP for more info on how to vote, and the incredible team we're backing 👍#YL18 pic.twitter.com/cw1ux2AL8w

— Momentum (@PeoplesMomentum) February 16, 2018
Lara McNeill
McNeill, 21, is a medical student who is vice-chair of Labour Students.
Statement: "I have spent countless hours frustrated with the wasted potential of our youth section to transform our workplaces, communities and campuses. Often, we are used as boots on the ground for elections and nothing but an afterthought following any electoral mobilisation."
More from LabourList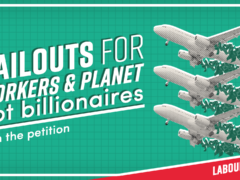 News
Hundreds of Labour activists have signed a petition demanding "bailouts for workers and planet, not billionaires" in a…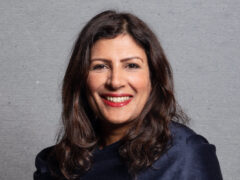 Comment
It is a privilege to have been appointed to the role of Shadow International Development Secretary and to…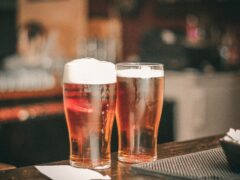 Comment
There is a well-spun political myth that the Conservatives are the party for business. As a small business…