The huge growth in the sharing economy has caught the government on the back foot and radically transformed the short-term rental market in British cities, particularly London.
In late 2016, the market leader Airbnb had almost 50,000 London-based properties listed on their website. Along with a proliferation of new home-sharing platforms starting up, concerns are growing about the sector's future effect on the capital's housing market. Throw into the mix worries from neighbouring tenants about hosts abusing the system – albeit it a minority – and something that can bring mutual benefits to tourists and London's economy alike can turn sour. We need better regulation, and fast.
Accounting for around one per cent of London's total housing stock, some might argue that short-term lets are a marginal issue. However, this London average masks a concentration of short-term lettings in central London boroughs. Around six per cent of Westminster's housing stock is advertised on Airbnb. Other boroughs with high concentrations are Kensington and Chelsea and Tower Hamlets (five per cent) and Camden (four per cent). The danger is that without more effectively enforced regulation, ever more much needed long-term housing stock will be lost to a growing professionalised short-term lettings sector.
In 2015 the government changed the law to cap short-term letting of whole residential premises in Greater London to a maximum of 90 days a year, after which planning permission is required. But they left the enforcement of this rule up to local authorities, who don't have the resources or information to take enforcement action against breaches.
Airbnb's decision last year to voluntarily enforce the 90-day legal limit on short-term lets in London was hugely welcome. But with increasing competition in the home-sharing market, we now need other short-term rental platforms to co-operate with local communities and councils. They should be working with national and local government to help lay the right regulatory framework to protect long-term housing and build cohesive communities.
I recently published a report calling for more effective regulation of short-term lettings to clamp down on people who break the law by turning their homes into hotels by the back door. My report calls on the Mayor of London to propose mechanisms for ensuring closer engagement between house-sharing apps and local authorities. Yet there is only so much he can do, and so the government must come to the table with regulatory changes.
We need to sort out information sharing immediately – for everyone's peace of mind. London boroughs have never had immediate access to any information that confirms a property is being used for short-term lettings. There is also no current requirement for landlords to notify a borough of such an intention of use. Instead, cash-strapped local authorities are forced to prove that a home is not only available for 90 nights a year but has been booked and occupied for that time.
It's abundantly clear the government needs to get up to speed with regulating new technology. A first step would be creating legislation that requires short-term lettings hosts to register with their local authority. This should simple and free. None of this is rocket science – it's simply catching up with and effectively regulating new technology. Yet its impact, in allowing councils to easily monitor properties that have been let out for longer than 90 days, could be significant.
While most short-term lettings users are respectful and law-abiding, I have been horrified to hear of an alarming number of issues that Londoners have reported in their encounters with unscrupulous hosts and occupants. These have included security breaches of door codes, hostile confrontations with guests, and noise disturbances from properties being used for parties and raves. Other concerns have related to the impact on amenities in shared communal areas and the public realm, such as overcrowding in short-term lets, leading to increased wear and tear and excessive levels of rubbish, disposed of badly.
With this in mind, it is natural that London's most affected local authorities have decried the vacuum of regulation and oversight of short-term lettings. In this respect, I have recommended that the mayor should continue to put pressure on platforms to voluntarily share their data with local authorities to help with enforcement activity.
Unfortunately, it has become evident that many platforms are failing to follow Airbnb's lead and have been dragging their feet on implementing this measure. On account of this inertia from certain players in the market, it might soon become necessary for the government to step up and change legislation to force websites to hand over the details of property owners suspected of breaking the 90-day year limit on short-term lets.
Home sharing platforms are undoubtedly here to stay in London. They bring benefits, not least in terms of the boost to our economy from tourism. However, it is crucial that we have the right regulation in place to protect our long-term housing stock and our communities. It's time the government got ahead of the game.
Tom Copley is a Londonwide member of the London Assembly.
More from LabourList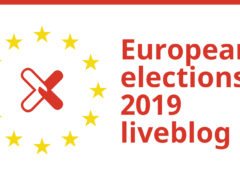 News
Welcome to our European elections 2019 liveblog. Polling day was Thursday, but we've had to wait for all…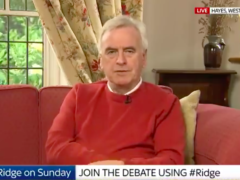 Video
The Sunday shows were dominated by Tory leadership contenders, with no-deal-advocating Esther McVey on Sky and "conviction Brexiteer"…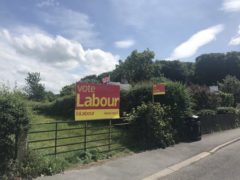 Comment
One thing that seems conspicuous by its absence is any analysis of the recent local government elections at…