Leader's report
Jeremy Corbyn began his report by wishing Margaret Beckett a happy 75th birthday. He spoke about the 100th anniversary of the 1918 Representation of the People's Act. He paid tribute to inspirational campaigners and activists who fought for universal suffrage. He noted that he spoke about his personal admiration for Mary Wollstonecraft in a recent BBC programme celebrating the centenary. Jeremy also noted that the NEC was over 50 per cent female with a record number of BAME representatives. He spoke of Labour's clear commitment to increasing diversity of our political representatives at both local and national levels.
Jeremy also talked about the NHS crisis – the subject of a recent party political broadcast – and Carillion and how the subsequent collapse highlights the deep flaws in the Tories' privatisation agenda. The scandal as a watershed moment in the relationship between public services and privatisation, he added.
Jeremy also talked about Labour's preparation for government and Labour's positive vision for Britain. He talked about Brexit and the EU, as well as the damaging impact the roll out of universal credit has had on many communities.
Finally, Jeremy spoked about international human rights, refugees and forced migrants around the world. There are 66 million UN recognised refugees escaping conflict, environmental disasters and climate change. Jeremy said that Britain ought to be leading the world in supporting refugees and challenging the causes of the global migrant crisis such as inequality, poverty and climate change.
Discussions then covered a range of topics including: Carillion, Yemen, increasing diversity in politics, the rights of EU citizens post-Brexit, parliamentary selections, the increase in violence against public sector workers, the crisis in the NHS and adult social care, the need for more funding for local government, sectoral bargaining, the posting of workers directive and exploitation of migrant labour, the higher education pension crisis, fuel resilience and party discipline.
Trans women standing in all-women shortlists
Trans women have always been welcome to stand for selection in all-women shortlists. Labour values and supports our trans community and strongly opposes transphobia in all its forms. The NEC were clear that transphobia has no place in the Labour Party. Anyone receiving transphobic abuse from Labour Party members is encouraged to report it by emailing [email protected]
NHS crisis
Jon Ashworth joined the NEC meeting to report on the current NHS crisis. More than 104,987 patients were forced to wait over 30 minutes in the back of ambulances. There was a 400 per cent increase in the number of trolley waits.
Operations (including cancer operations) have been cancelled due to the crisis. Health workers are being forced to do more with less. Social care has been cut by £6bn over the last eight years. Jon was clear that the crisis has been caused by Tory austerity. Labour in government will increase funding for health and social care. Labour created the NHS and will preserve its future.
Independence of labour groups
Nick Forbes gave the local government report. Discussions arising from this report were widely reported in the media. It's worth bearing in mind that second- and third-hand reports of NEC meetings are often sensationalised and inaccurate.
Councils are independent and autonomous; the law protects this independence. NEC members understands that it is not the NEC's place to try to run councils by proxy. Occasionally local issues arise that require NEC members and others to work together resolve matters amicably in consultation with all of the interested parties. This has been the case in the four years I have been on the NEC, including when Ed Miliband was leader. Important council elections are just months away – the focus must be on attacking our political opponents rather than hard working Labour councillors.
Priorities for 2018
Iain McNicol gave the general secretary's report. He outlined the priorities for 2018:
Preparing for a possible snap general election

2018 local elections

Developing policy and working towards the next general election manifesto

Engaging with and recruiting members

Completing the parliamentary selections

Supporting and recruiting staff
Labour recently appointed a new director of community organising and will be growing community organising based campaigning across the country. There will also be campaign days in key marginal and council seats.
Annual conference review
The NEC considered feedback from delegates to the 2017 Labour Party conference. This was one of the biggest party conferences ever. While the energy and enthusiasm was fantastic, the scale of the conference posed some logistical challenges. One issue was the hundreds of people who were keen to speak in each debate. The NEC will work with the conference arrangements committee on a better system of calling speakers and will consider how to manage expectations and use other opportunities, like the policy seminars, to provide alternative opportunities for people to have their say.
Membership
Labour has over 550,000 members. Membership has grown across the country, including big membership increases in the south east and south west. The biggest regional concentrations of members are in London and the north west. 
Alice Perry is a local government representative on Labour's national executive.
More from LabourList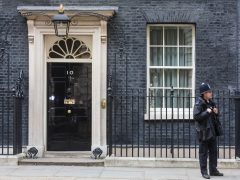 Comment
Low-paid cleaners in East London came together in 2001 with their churches, mosques and community institutions and began…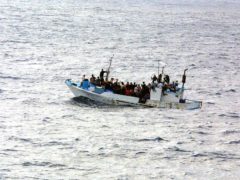 News
Civil service union leader Mark Serwotka has said union members are "sick of clearing up the mess" caused…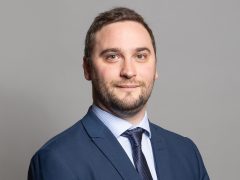 News
Former Conservative MP Christian Wakeford, who defected from the Tory Party earlier this year, has joined Labour's frontbench…