The borough of Wandsworth might be one of the more affluent areas of London, but it suffers from a high level of income inequality that has only been exacerbated under 40 years of local Tory rule.
There is a huge disparity between the wealthier residents that own the considerably high priced properties and luxury developments, and those that are unable to get on the property ladder or are otherwise struggling to make do. In fact, 80 per cent of the housing being built is only affordable to 8 per cent of the local population. It is beyond shameful that in an area as well off as Wandsworth, almost 2,500 children woke up homeless on Christmas Day.
It was this rising inequality that prompted me to stand as a Labour candidate in the upcoming local elections in May, along with my colleagues Sara Linton and Samantha Heath. Wandsworth Labour has made building more affordable housing its key pledge, while Tory-led Wandsworth Council continues its blinkered approach to the problem, allowing the Battersea power station development to cut 250 much-needed affordable homes. Putting the needs of property developers before people is one of the reasons we are in this mess in the first place.
Dr Peter Garside, a contributor to 'Viability and the planning system', explains that after the global financial crisis of 2008, the government was fearful of a large scale halt to housebuilding and development. It introduced a more pro-development agenda with the National Planning Policy Framework, which required developments to be "economically viable" and provide "competitive returns".
This in turn creates a system open to exploitation, where developers can return to the council and argue down the number of affordable housing set in the development plan in order to "ensure economic viability". The local council is often understaffed, under-resourced or just lacking in political will to challenge the viability assessments.
We've been canvassing around Wandsworth on a regular basis for the past few months and the issue of affordable housing is the biggest topic at the doorstep – even more so than Brexit.
While most of the people that we have spoken to understand the need for the council to prioritise this issue, some residents have queried whether it should be the focal point of our campaign and questioned the benefits affordable housing brings.
Some have expressed reservations about the government interfering with the supply and demand of housing in the free market, affecting property prices, and about the need to build affordable housing in such an upscale area, instead of investing that money in places where property values aren't so high.
Perhaps this thinking is shared by the developers of the Battersea Power Station, who moved the remaining affordable homes they had to an old industrial estate half a mile from the luxury homes. The developers, of course, strongly deny any accusations of giving the affordable homes the 'poor door' treatment.
Dr Garside warns: "If we allow segregation to take its course through our neoliberal approach that the market knows best, then we inevitably end up with unbalanced and unworkable communities."
At its most basic level, as certain areas become more and more expensive to live in, people find themselves having to commute to work from further and further away, not only placing a huge strain on national infrastructure but also greatly diminishing their quality of life.
Not only are millions of hours of productivity lost while employees make long journeys, longer commutes can also contribute to stress, depression, financial worries and a lack of proper sleep. The imbalance created by a lack of affordable housing also means a lack of key workers – teachers, nurses, police officers, firefighters – in the area.
Even developers are affected by a lack of access to skilled labour and risk having to bring in workers from further afield.
Local businesses in Wandsworth are already suffering. The impending Brexit hasn't helped either. So many shops, cafes, restaurants and bars have told us they are finding it more difficult to attract job applications.
Homelessness and rough sleeping cost taxpayers almost £1bn in 2012. It can be a traumatic experience that often leads to deteriorating health, both physically and mentally, and a greater dependence on health services. Investing in affordable housing keeps people off the streets, provides a stable environment and unlocks potential; it is clearly the financially responsible thing for the government to do.
As Dr Garside says, it becomes more difficult to address the problem the longer it is left to deteriorate. For our cities to thrive, we must have well-planned, integrated and diverse communities. Affordable housing is a critical aspect of that ambition.
If the government is going to persist in its dependence on the private sector to provide affordable homes, a consensual planning system with a more strategically collaborative approach between the public and private sector needs to be implemented. The current adversarial approach isn't working.
Mohammad Zaheer is a Wandsworth Council candidate.
More from LabourList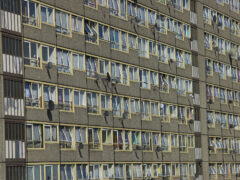 Comment
For most of the lockdown, we have been told to 'stay at home' – but what if you…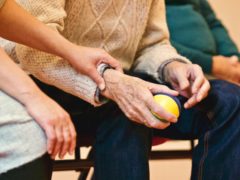 News
Nick Thomas-Symonds has slammed the government for its failure to include care workers in plans for a post-Brexit…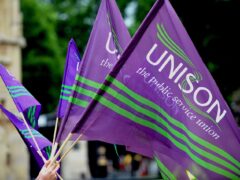 News
Labour leader Keir Starmer has thanked Dave Prentis for his "many years of outstanding leadership" following the news…