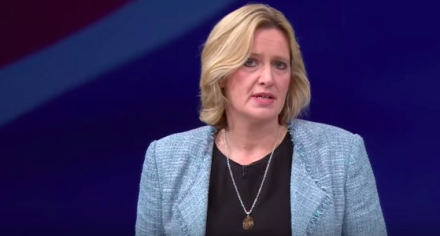 Refugees and Carillion are not usually found in the same sentence – but they should be. The outsourcing of asylum and immigration public services to an oligopoly of multinational firms is now pervasive, and highly problematic for the UK's refugee sector.
Is it ethical or responsible, in terms of accountability or effective risk management, that the UK government outsource housing to a vulnerable population of women, men and children displaced from their homelands?
There is a public interest question in respect of outsourcing 'asylum accommodation'. Has the unprecedented privatisation and outsourcing of public services over the last generation given us a 'shadow state'? Has the exponential growth of non-public delivery of public services under the watch of successive governments in transport, healthcare, social care, defence, prisons and immigration weaved a web of impenetrable contracts to shift outsourced services away from independent accountability?
In the construction sector there's Carillion; the refugee sector has Serco, G4S and Mitie. These are not small or medium private companies. They are very big, and they exist to win public service contracts. The lack of independent scrutiny of these companies by local democratic institutions and communities where they deliver public services is, in light of Carillion's demise, a political choice that no UK government can now condone.
Outsourcing the public service of 'asylum accommodation' is a case in point. Since 2012, three companies – Serco, G4S and Clearsprings Ready Homes – are currently responsible for housing 45,000 women, men and children seeking refugee protection in the UK. The home secretary persists in not making them formally accountable to the local democratic institutions in 'asylum dispersal' areas, nor can councils compel them to be accountable for how they are delivering this public service. This is a democratic scandal and a parallel public service hidden in plain sight.
This state of affairs erodes confidence in the 'asylum dispersal' system, but not – we noted in most wards – in refugees themselves. There is no responsibility sharing either: it is the councils and communities with the highest levels of poverty and disinvestment that take responsibility for the new arrivals from countries such as Syria, Eritrea and Afghanistan. These are Labour councils: in 2017, of the 40 with 300+ seeking asylum, 37 were Labour. They are in the north of England, south Wales and the Midlands. Glasgow is the largest dispersal city in the UK.
Despite the home affairs committee's damning asylum accommodation inquiry report in January 2017, which made system-wide recommendations and essentially called for a new way to organise this public service, Amber Rudd started tendering in November last year for a £4bn, 10-year contract of essentially the same model as now. The refugee and migrant sector criticised this response and tender at the time, but nothing has changed since to reassure us since then.
There is much that can be done by councils, local services, and communities – and of course those seeking refugee protection themselves – so they benefit together as areas taking responsibility to welcome women, men and children in their time of need.
Given the political complexion of these areas, it is Labour that can and should demand from Amber Rudd:
That all 'asylum dispersal' areas across the UK are provided, pursuant to their dispersal area status, significant integration support funds to benefit both new arrivals dispersed to the areas as well as the local communities.
That local authorities and health and social care partnerships are granted a right to be have end-to-end involvement and scrutiny of the nature of asylum dispersal arranged by outsourced providers.
That what we regard as the discriminatory and egregious asylum support system instituted in 2000 is subject to a human rights review and, if not agreed to by the home secretary, Labour as the opposition should lead.
Graham O'Neill is a policy officer at the Scottish refugee council.
This piece was commissioned by guest editor Diane Abbott.
More from LabourList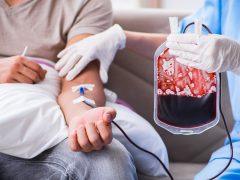 News
Taiwo Owatemi and Sarah Owen have written to Sajid Javid demanding that the Secretary of State for Health…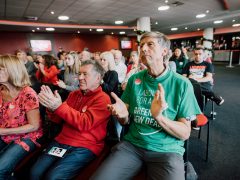 News
The conference motion on the climate crisis promoted by Labour for a Green New Deal has been ruled…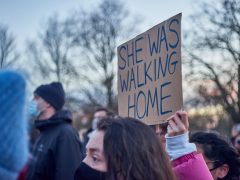 Comment
Nicole Smallman. Bibaa Henry. Sarah Everard. Julia James. We have all learned the names of these women over…