Alcohol has no place in decision-making – but at Labour Party meetings, members are permitted to drink.
In my own Constituency Labour Party, I have witnessed the corrosive effect that alcohol has on party culture, and if our party is to become truly inclusive of women and other minorities, it's time we ruled out this practice.
Having joined the Labour Party aged 15, I've always participated in Crawley CLP meetings. With a father as a councillor, the space was somewhat more inclusive for me than for others. Held at a Labour social club with a bar accessible in the meeting room, it has always been a space where men march in, armed with pints, drinking as they deliberate the bureaucracy of the party.
It was only upon returning to my home CLP having spent five years in London, including as general secretary of LSE students' union where I tackled lad culture at the university, that I realised how outdated the practice was.
Much like the young, middle-class men at the LSE, older men would drink, shout over one another and over women, and speak at length with no particular point to make. As a woman entering an incredibly male-dominated space, I took comfort in a pint or two to enable me to make my points too.
But with a striking lack of women participating in our structures – just three women were on the executive committee – and a striking under-representation of women at council level – only 25 per cent female, and no female cabinet members – it became evident that the role of alcohol was toxic and pervasive in our local party culture.
It became all the more evident when I tried to put through a motion banning alcohol, and councillors stood up and walked out the room when it was proposed, shouting down the chair and shouting down a young woman like myself. In fact, the second time it was proposed, the motion was denounced as "evil and wicked".
It's unclear how widely spread this culture is across the country. But one thing is for sure: there are no national rules prohibiting drinking, which places the Labour Party firmly behind the trade union movement in terms of inclusivity in this regard.
Unite the Union has it as a rule that drinking should not take place – and a senior official on the NEC tells me that people would be kicked out of meetings for appearing drunk. Oxford East CLP also banned alcohol because of the negative role it had played in debates.
But we shouldn't need case studies to make this argument – the case is very clear cut. The presence of alcohol at meetings can be exclusive to Muslims, pregnant women, drivers, young people under 18, recovering alcoholics, those who cannot afford a pint.
Labour members – nurses, construction workers, teachers, lawyers, retail workers and more – do not drink at their work meetings.
As the party attempts to move forward following #LabourToo, it should go beyond a strictly procedural approach, with complaints and regulations there to monitor members behaviour. It needs to engage in cultural reform, and banning alcohol from meetings is a significant part of ensuring that the party is welcoming to all and would mitigate the risks that consumption of alcohol poses to others.  
Whoever becomes the next general secretary should take note. There is an opportunity to make a small, but significant difference at a grassroots level – I suggest you seize it.
Nona Buckley-Irvine is a Labour member in Crawley.
More from LabourList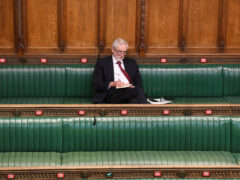 News
Keir Starmer will use Tuesday's meeting of Labour's ruling national executive committee to confirm that Jeremy Corbyn will…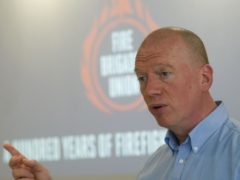 News
The Fire Brigades Union has called on the TUC to lead a "mass movement of non-compliance" with the…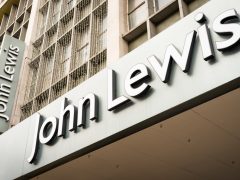 Comment
Nearly 100 years ago, the John Lewis Partnership was created after the founder's son, John Spedan Lewis, saw…