Many of you will have recently read about the pensioner Albert Thompson, a 63 year old who lived, worked and paid his taxes in London for 44 years, having arrived from Jamaica as a child. The Home Office then refused to accept that he was British, disputing his eligibility to remain in the UK, and he was ravaged by homelessness (his landlord was concerned about his immigration status) as well as cancer.
The further indignity in Britain's hardening immigration climate: Albert was taken aside by a hospital administrator and told he would be charged £54,000 for his cancer treatment in the NHS. What struck me about this case was that it was not isolated.
Albert's mother was a Jamaican nurse who in Call the Midwife-style had heeded the call to supply Britain's NHS with nurses. His case brought together a number of ways in which the UK immigration system is unfair and irrational.
Yet immigration is not seen through this lens, but as a preeminent issue of control that has become a global indicator of political movements and the fuel behind populists and the far-right. In the week that Albert's story came to light, we saw the extraordinary sight of Trump's former chief of staff Steve Bannon attempting to revive the fascist National Front in France.
No one is unaware of the strength of immigration and asylum as a potent political issue. For an incoming Labour government this is a huge challenge. There are many ways to tackle the issue, but the way the shadow home secretary Diane Abbott has begun to build Labour's immigration policy is impressive. At the heart of it is a level of courage and principle in accepting that the immigration system is fundamentally about human beings first.
What does this mean? In a speech that she made in late February she set down the building blocks of Labour's new immigration policy. It addressed key concerns about the way that our often irrational and unreasonable immigration rules split families and create unreasonable delays in the system. The speech did not follow the path of triangulation. There was no hint of a mug with "immigration controls" written on the side.
Instead, Diane Abbott's key message was that Labour would have a comprehensive immigration policy and it would be fair and reasonable. We would correct the unfairness and unreasonableness of nearly two decades of Tory incompetence in this area. There would also be a comprehensive look at how the Home Office functions in so many areas that create unnecessary delay, family break up, bureaucracy and unnecessary suffering.
There are countless anomalies and arbitrary targets within our immigration system that serve no useful purpose. As Thom Brooks, an academic commentator who welcomed the proposed reforms on LabourList, explained: "Under the current system, an adult refugee granted asylum can bring family to Britain to support them. But an unaccompanied child refugee – the most vulnerable of the vulnerable – cannot risking deportation on becoming an adult." Ending this kind of immoral and impractical anomaly is the shadow home secretary's approach – but it is not just in this area that she is providing leadership.
As well as the extraordinary issues of indefinite detention that we see at Yarl's Wood, she is also drawing attention to the wider macro-economic and integration issues of migration post Brexit. Labour's manifesto included a migration impact fund, but going into the next election there is the space to create even more comprehensive integration measures. Such policies can and should exist alongside an unambiguous, principled immigration policy. It would recognise human rights and family unity and have little time for unnecessary delay and bureaucracy, which has become a hallmark of some Home Office practice.
Why is this leadership ever more urgent? Apart from the obvious reason that immigration policy is one of the most important issues for the UK by virtue of its relationships with international development and economic activity, there is also a domestic imperative.
In September 2017, the Guardian published Home Office leaks that showed the thinking of the Conservative Party on UK immigration policy post Brexit. They indicated that the Tories wanted to take the opportunity offered by the removal of ECJ judgements to tighten the definition of family reunification. Imposition would come with restrictive income thresholds described as "particularly harsh but legal".
The leaks revealed a chaotic and non-strategic approach to the management of future skills and lower-waged EU migration. They showed everyone that we could become a meaner, nastier country with an immigration policy that is also economically illiterate.
It is for this and many other reasons that strong leadership is needed for an incoming Labour government on one the great issues of the day. Diane Abbott in her February speech, and over months of hard work as the shadow home secretary, is showing that leadership.
Claude Moraes is Labour MEP for London and deputy leader of the EPLP.
This piece was commissioned by guest editor Diane Abbott.
More from LabourList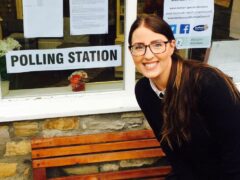 News
Laura Pidcock, the former Labour MP for North West Durham, has resigned today from the party's national executive…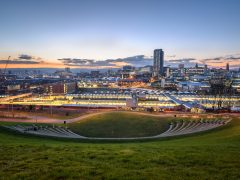 News
Labour has selected Oliver Coppard as its candidate for the South Yorkshire mayoral election taking place on May…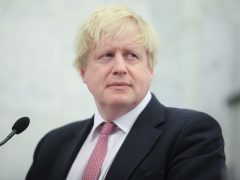 Video
Boris Johnson lied when he claimed that he had not intervened personally in the evacuation process in Afghanistan…