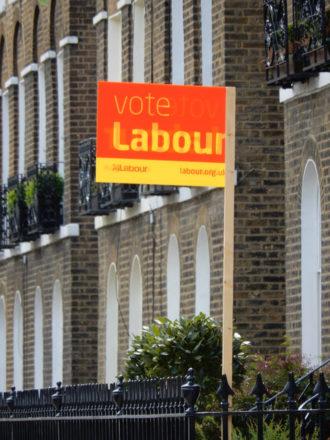 The Tories lost five seats – including four safe seats – in the latest round of council by-elections.
In the eight by-elections held yesterday, Labour gained two seats from the Tories, lost one to a new local party in Bolton and held two.
The loss in Farnworth, Bolton, was a sign of the local Labour council's troubles rather than a reflection of the national picture.
The Tories lost five seats: two to Labour, two to Independent candidates and one to the Lib Dems. UKIP and the Greens mostly suffered significant losses in vote share.
From Rochester to rural Hertfordshire, a number of the Conservative losses occurred in safe Tory seats, according to Andrew Teale of BritainElects.
LABOUR GAINS
Rochester West (Medway)
Labour gain from Conservative
Labour: 47.5 per cent (+26.5)
Conservative: 39.5 per cent (-4.0)
Lib Dems: 4.7 per cent (+1.0)
Greens: 4.2 per cent (-6.1)
UKIP: 4.1 per cent (-16.2)
Wollaton West (Nottingham)
Labour gain from Conservative
Labour: 48.8 per cent (+10.1)
Conservative: 43.4 per cent (+8.2)
Lib Dems: 5.3 per cent (-1.8)
Greens: 1.6 per cent (-8.1)
BPEP: 0.9 per cent (+0.9)
LABOUR HOLDS
Droylsden East (Tameside)
Labour hold
Labour: 61.5 per cent (+7.4)
Conservative: 30.5 per cent (+30.5)
Greens: 6.1 per cent (-1.5)
Lib Dems: 1.9 per cent (+1.9)
Little Parndon & Hare Street (Harlow)
Labour hold
Labour: 62.2 per cent (+7.9)
Conservative: 31.4 per cent (+5.2)
UKIP: 6.4 per cent (-13.1)
LABOUR LOSS
Farnworth (Bolton)
Farnworth & Kearsley First gain from Labour
Farnworth and Kearsley First: 47.5 per cent (+47.5)
Labour: 38.2 per cent (-10.2)
UKIP: 6.7 per cent (-29.7)
Conservative: 6.0 per cent (-2.6)
Lib Dems: 0.9 per cent (-2.1)
Greens: 0.7 per cent (-2.8)
OTHER CONSERVATIVE LOSSES
Northchurch (Dacorum)
Lib Dems gain from Conservative
Lib Dems: 59.2 per cent (+40.4)
Conservative: 28.2 per cent (-32.1)
Labour: 10.5 per cent (-1.7)
Greens: 2.1 per cent (-6.6)
Oakham South East (Rutland)
Independent gain from Conservative
Independent: 59.5 per cent (+59.5)
Conservative: 40.5 per cent (+5.1)
Petersfield Bell Hill (East Hampshire)
Independent gain from Conservative
Independent: 32.7 per cent (+32.7)
Lib Dems: 28.3 per cent (+14.3)
Conservative: 26.7 per cent (-20.8)
Labour: 10.3 per cent (-4.9)
UKIP: 2.0 per cent (-10.1)
More from LabourList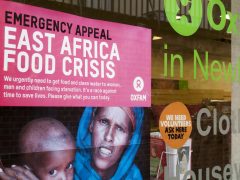 Comment
Someone in East Africa dies of hunger every 48 seconds. This is the result of the imperfect storm…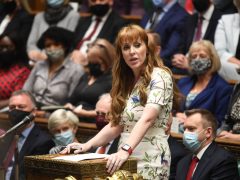 News
Angela Rayner has accused Boris Johnson of "watering down the rules to save his own skin" after the…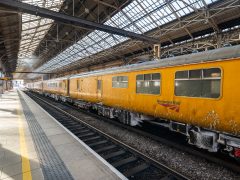 Comment
Network Rail, the company that owns and maintains Britain's railway infrastructure, has recently announced plans to cut over…