The EU withdrawal bill is currently going through the motions of its long committee stage in the Lords. At the heart of the bill is the government's understandable desire to retain, come Brexit day, all of the rules and regulations currently applicable in the UK by virtue of our membership. Rules relating to workers' rights, environmental protections and consumer standards that, without this bill, would have no force of law in the UK when we leave. A vital piece of legislation, therefore, for businesses, individuals and public authorities alike.
The scale of the task is, however, far greater than perhaps ministers ever imagined. Trying to 'domesticate' a thousand or more regulations in a few months – it must be complete by Exit Day – has demonstrated the government's inadequate preparations since the referendum result. Instead, we have been treated to the sideshow of a cabinet that resembles the pushmi-pullyu in Doctor Dolittle negotiating within itself rather than with the EU27.
As it stands, our legal system is currently not ready for the new post-Brexit demands, with inadequate mechanisms in place for repatriating EU rules. The government's solution is to give itself additional 'Henry VIII' powers – with scarce parliamentary oversight – to allow ministers to set up new quangos, create new criminal offences, raise money via charges and even amend primary legislation.
This cannot be what even the keenest of Brexiteers wanted – making the executive, not parliament, the sovereign author of UK laws. It is also not what peers consider to be the right way of legislating. Indeed, various senior committees of the House have condemned the 'power grab' as near unconstitutional and called for major changes on how EU laws will be brought onto our statute book.
Cross-party amendments to Clause 7 of the EU withdrawal bill seek, therefore, to substantially dilute these additional powers. On the one hand by requiring primary legislation for new public bodies and new criminal offences, and the levying of charges or fees. On the other, by reducing the scope of ministers to determine large swathes of law or amend (at some future point) those EU laws repatriated on exit day.
Dissatisfaction with the bill in these regards is widespread across the Lords, particularly amongst the very experienced senior lawyers and former judges. Their arguments with the government are not Left vs Right, nor particularly Remainer vs Brexiteer, but concern the constitution and due scrutiny. Some are annoyed by the amateurish, slightly thoughtless approach from ministers looking to shoe-horn long-developed European provisions into six months of parliamentary time.x
Perhaps Theresa May and her cabinet think the public won't pay much attention to something that sounds rather technical and archaic – especially when it is ultimately about workers' rights, environmental protection and consumer standards. But getting such legislation right is crucial – something that Labour peers consider to be a constitutional duty and one we will fulfil as the bill continues its passage into law.
Baroness Dianne Hayter of Kentish Town is shadow Brexit minister in the House of Lords.
More from LabourList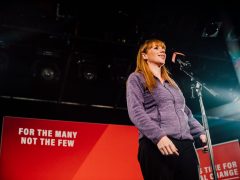 News
Labour's deputy leader Angela Rayner has launched a series of councillor training sessions with the aim of boosting…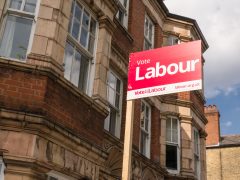 News
Submissions closed at 5pm today for those wanting to respond to the call for evidence put out by…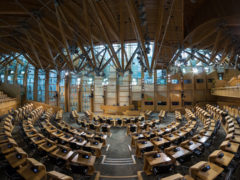 News
Scottish Labour has confirmed that it will be seeking support from other parties and tabling a motion of…