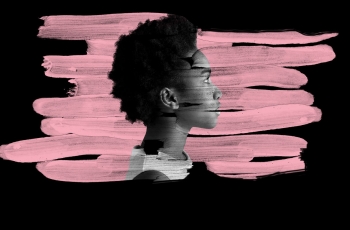 A few weeks ago I caused a bit of stir in a national paper by suggesting the Labour Party needed to do a whole lot more in the selecting of BME candidates for its targeted seats. At the time of going to print the party had selected 28 individuals for their most targeted seats, of which only one person from a Black and minority-BME-ethnic background was selected. And none were BME women.
Nobody can dispute that the Labour leadership of Jeremy Corbyn with his key allies, Diane Abbott and Dawn Butler, don't deeply care about this issue, or that this Labour leadership has been the most grassroots, left-of-centre in party for decades. We have to ask: how did this 28-1 ratio of BME representation occur? And why is it that at this rate the Conservatives might select more new BME candidates than Labour?
The ongoing discussion raised a question often arises when it comes to discussions about BME representation – whether we need all-Black shortlists.
First, most people accept it is the only guaranteed effective way to address political systems with in-built penalties that exclude women and minorities. Furthermore, I'm often asked this question, not least because back in 2005 I was asked by the then-equalities minister Harriet Harman to make the case for all-Black shortlists. Which I did, in great detail.
But the problem with raising the issue of all-Black shortlists is that you quickly end up in a cul-de-sac discussion about "you can never justify discriminating for one group against another", even though the Labour Party quite rightly uses the method to address the gender deficit in parliament.
Therefore, when I talk about representative democracy I try and focus the areas on which I hope we can all agree: the importance of representation.
Whilst it's patently true that a man or woman can represent any constituency, and as a number of MPs have consistently shown, a Black man or woman can effectively serve a predominantly white constituency, and vice-versa. The problem arises when the collective democracy – Parliament – is unbalanced, with too few women and too few BME MPs. This means in crucial debates and select committee hearings, our discourse is ill-served if diverse voices are not heard.
The outcome is that policies can work against the very people they are seeking to serve. For example, the data clearly shows that 10 years of austerity has negatively impacted on BME communities more than any other community in the country. Just take a cursory look at the government's own race disparity unit and the shocking gaps.
Equally, the lack of BME political representation alienates millions of people from engaging in the democratic process, registering to vote and voting, which in turn causes even wider gaps between 'them and us'. The Electoral Commission announced just this week that one in four BME individuals are not registered to vote.
What's the answer? The central solution to greater BME representation, and broader representation more generally, lies with the party leadership. It is simply not enough to desire a better outcome; action must follow fine words. Where are the targets? Where's the pool of talent? Who is on the selection panels, and are they representative? Is the local party membership representative of the constituency? In the pursuit of greater female representation, are BME women part of that discussion? All these basic but necessary questions must be asked and honestly answered.
If, by delivering on this above programme, you have to conclude it's still not working, for a time limited period you'll have to use all-BME shortlists. Nobody will select a Black person just because they are Black. At present, many exceptional BME individuals can't get their foot in the door – and that's a great loss to the Labour Party.
Simon Woolley is director of Operation Black Vote.
This piece was commissioned by guest editor Diane Abbott.
More from LabourList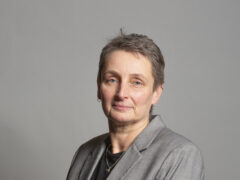 News
Kate Osborne, the left-wing Labour MP for Jarrow first elected in 2019, has revealed that she was issued…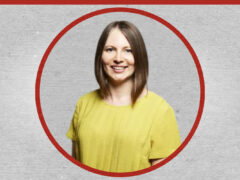 Comment
Leader's report The pre-conference leader's report is traditionally brief. Keir spent the summer on visits around the country.…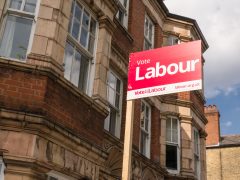 News
Labour's ruling national executive committee (NEC) has passed the rule changes that were legally mandated by the Equality…