More than ten years on since the start of the global financial crisis, little has changed in the City of London. Banks that had lost sight of their central purpose of facilitating productive growth in the wider economy instead created ever more complex financial products, gambling with ordinary people's money and paying lavish bonuses, and have not been made to significantly change their ways.
There is an opportunity to take one small step in the right direction this week, and put in place a statutory framework to require banks and lenders to disclose data on where they lend to so that any gaps in the provision of financial services can be identified.
In 2010, George Osborne and David Cameron audaciously, but all too effectively, reframed the debate to turn attention away from the crisis at the heart of the City of London and onto public finances and the deficit. Half of the donations the Conservatives received at the time came from the City, so we can guess why.
Whilst eight years of austerity has wreaked havoc on public services, there has been no proper reckoning to hold the bankers who gambled recklessly with others money to account.
The big five banks still dominate – Lloyds, Barclays, Santander, HSBC and RBS. A number of new banks have been set up online and on the high street, but they are a long way from gaining the market share that would bring about meaningful competition.
The government's watchdog, the Competition and Markets Authority, has found that the combination of persistent concentration in the market and high barriers to entry and expansion means that banks have little incentive to compete on price and quality at the moment.
Last month, the treasury committee published the full report into the way in which RBS treated some small and medium businesses. "Widespread inappropriate treatment of SME customers" was found to be "systemic" and "endemic" at RBS. Many people saw their businesses ruined, their families torn apart, and in some cases took their own lives.
But so far the only changes Theresa May has proposed is to remove 'passporting' rights for the City as part of her hard Brexit plans, with the Bank of England warning recently that 10,000 jobs could be lost on day one after Brexit and 75,000 in the longer term. This is not the meaningful reform we need.
With all other legislation is largely sidelined in parliament whilst eight Brexit bills dominate the timetable, the financial guidance and claims bill is one of the few opportunities to influence the domestic agenda.
I have tabled an amendment that would require banks to publish detailed information on their lending practices in different communities and areas around the country. Such data, all anonymised, could be analysed to identify gaps in provision, and if banks are unwilling or unable to serve personal or business customers they could be required to support community banks and credit unions to do so.
In the US, prior to the advances of the civil rights movement in the 1960s, poorer areas, often those predominantly made up of ethnic minorities, were 'redlined' by banks, with anyone resident in certain locations struggling to get a loan. In 1977, the community reinvestment act was introduced to address concerns that the practice of redlining had merely become tacit, rather than explicit, as a way to force banks to disclose details on where they were lending. It has proved successful in tackling discrimination and holding banks to account when they were found to be failing to serve different communities.
Santander's US arm has recently announced it will increase its community lending by 50 per cent to $11bn, which would not have happened without this legislation. No such commitment is being made in Britain.
It's time to take action to ensure that banks are serving their prime function, to circulate money in our economy in all communities and facilitate productive investment. A UK version of the community reinvestment act could be a step towards a financial sector that serves our economy and society as it should.
Gareth Thomas is MP for Harrow West.
More from LabourList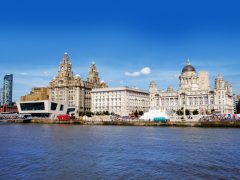 News
The Labour Party has unveiled two new potential candidates for the Liverpool mayoral contest taking place in May,…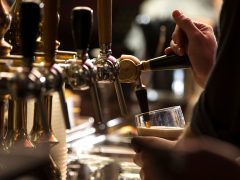 Comment
In the Co-operative Party, we understand that widening ownership and increasing community power is central to the post-Covid…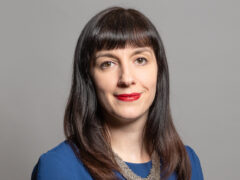 Comment
The Prime Minister last week set out the roadmap that the government has in mind for coronavirus restrictions,…