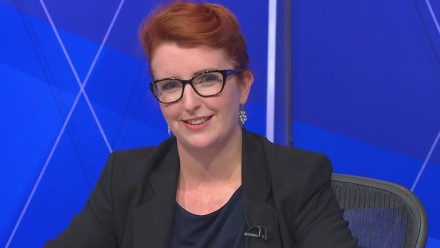 I first saw the 'Punish a Muslim' letter when a colleague sent me a picture of one over the weekend. Although I see similar racist and hateful abuse on a regular basis, I literally felt sick. I can barely imagine how horrified people must have been to receive those letters, how victimised, dehumanised and terrified.
Of course, that was exactly the intention. These despicable letters were designed to strike fear into the heart of our diverse communities and to sow division.
Whenever anything of this nature occurs, whether a hate crime or a large-scale terrorist attack, politicians line up to assure that we will not allow attacks to divide us, because in doing so they win. After every terror attack on our country, Britons go back to work the next day with their heads held high, in defiance of those who seek to hurt us.
But for those groups who are systematically targeted by extremists, every letter, every social media posting, every heckle will damage their confidence and even their belief that they are safe to leave their own homes. I've spoken to Muslim women in Sheffield who are afraid to use public transport for fear of the abuse they will receive, and I know of children who have had to be escorted round the corner of their house to school because people have threatened them purely because of their race.
This rise in hate crime is a source of national shame and as politicians, we must treat it as an urgent priority. It is part of a troubling trend inflamed by extreme disinformation and propaganda circulating on social media and given a voice by a dangerous core of despicable organisations like the EDL, Britain First and National Action and, crucially, a new generation of far-right activists who have exploited the reach of the internet and the inaction of social media providers.
It is a trend that the tireless campaigning of Hope Not Hate has shone a light on and one that the outgoing counter-terror chief Mark Rowley referenced in his valedictory speech. The threat from the extreme right is organised and it is violent.
There was the murder of our colleague and friend Jo Cox, the attack at Finsbury Park mosque, the proscription of National Action, the jailing of the leaders of Britain First, the reports that four plots have been thwarted in the last year and declassified intelligence that shows the extreme right-wing are engaged in credible attack planning, including bomb-making.
Make no mistake, the far-right have always been vicious, violent and motivated to commit unspeakable acts. But the organised terrorist threat they represent, stirred up by hate speech and by unfettered online propaganda, is not something we have seen before on this scale in this country.
They clearly represent a danger to our national security, the safety of our diverse communities and a chilling threat to our democracy.
The similarities with Islamist terrorism are striking. The extreme-right can be brought to the point of otherwise unthinkable atrocities by a warped mind-set that dehumanises others. Both see conflict as an inevitability and talk openly about violent retribution. There is now an unanswerable case for making available the same counter-terror assessments and investigatory tools for far-right extremism as international-inspired extremism.
There needs to be a coordinated effort, involving the joint counter-terrorism analysis centre (JTAC) to produce national threat assessments of domestic extremism and an increased role for MI5, JTAC and the counter-terror network in the monitoring and handling of investigations in instances of domestic extremism.
And we need to see an updated CONTEST strategy – the government's operating manual on countering extremism – which is now dangerously out of date and only makes a passing reference to the dangers posed by the extreme-right. 
But stepping up monitoring and investigations is only one part of the puzzle. The extreme-right are able to reach into our communities through sophisticated online propaganda. We know the Finsbury Park murderer Darren Osborne was influenced by poisonous online propaganda from the likes of Stephen Lennon aka Tommy Robinson.
We cannot truly tackle the threat until serious, concerted action is taken by social media providers to clean up the sewer of online propaganda and hate. It should not take eight requests by the chair of the home affairs select committee, Yvette Cooper, for YouTube to take down a dangerous video from proscribed organisation National Action.
By refusing to take responsibility, the social media providers are facilitating hate. It is simply not good enough for companies that host this vile content to outsource responsibility, relying on users to report extremist and hateful content.
The window for social media providers to voluntarily take action is closing and whilst it's welcome that Facebook has taken action against Britain First, it is clearly now time to consider tough legislative action including financial sanctions to compel social media companies to uphold standards, uphold the law and remove extremist content.
In the battle against extremism, no action is simply not an option.
Louise Haigh is shadow policing and crime minister and MP for Sheffield Heely.
This piece was commissioned by guest editor Diane Abbott.
More from LabourList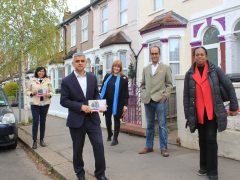 Comment
As Londoners head to the polls tomorrow, Labour sources are warning that they are "expecting a considerably worse…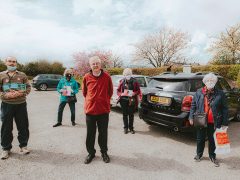 Comment
"People have realised that Wales can use its powers independently," Jane Hutt explains to me. "But Welsh Labour…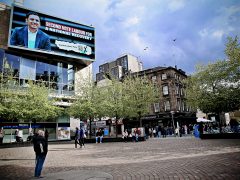 Comment
Labour started off in 1999 with every constituency seat in Glasgow, and it stayed that way until 2007,…