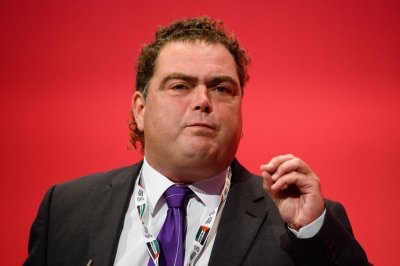 If Tory Brexit goes ahead on the government's agreed date of March 29 2019, we are now just 371 sleeps away from our country's interim 'decree nisi' divorce with the European Union.
But the current transitional plan means whatever negotiating cards are in play will be handed over to the EU to play for us, because for the final 21-month stage of the divorce process we will be a vassal state with no say in our own affairs. Not even a bad lawyer would recommend heading towards 'decree absolute' in this way.
There is no explicit mention in the Brexit transition deal that it can be extended beyond December 2020. And yet no one believes we can sign sufficient trade deals in this short space of time to sustain our economy. It has been widely reported that even arch-Brexiteer David Davis has privately admitted a five-year transition period is necessary. Good to know he's listening to Labour. This length was of course first proposed by both Jeremy Corbyn and Keir Starmer.
The optics may momentarily appear favourably for May and Brexit, but tough negotiations about our future relationship with the EU have not even started. Make no mistake, the transition deal as it stands is a long list of concessions by our country. EU negotiators must privately be beaming about how many of May's so-called red lines have disappeared into dust with more to come.
I predict the transition deal will continue well beyond 2020 unless the Tories do a volte-face by joining the European Economic Area and/or European Free Trade Association. Otherwise we are likely to face an economic cliff-edge in December 2020.
Labour is now very much on the Brexit front foot. There is clear red water between us and May's bitterly divided troops. Our six tests together with our pronouncement on wanting a post-Brexit customs union with the EU will cause the Tories no end of political trouble. It's likely that Labour with the support of Tory rebels will force a customs union on the government. This is sensible because it enables us to mostly resolve the Irish hard border question and protect millions of manufacturing jobs within our shores.
It's also easy to see why Europe will also want this. We have a trade deficit in goods of around £96bn per year with EU countries. This is a no-brainer for them. Yet on services we have a healthy trade surplus of around £14bn. Free-trade agreements and customs unions exclude services from their jurisdiction. No one in the EU will be rushing to sign a deal in an area where our country has a clear advantage. And why would they? That's why simply signing up to a customs union with the EU is nowhere near enough.
Labour has long recognised this. One of Keir's six tests is that any Brexit deal must deliver the "exact same benefits" as we currently have as members of the single market and customs union. I have no doubt that Tory rebels will vote with us if the final Brexit deal doesn't meet our criteria. They will put our national interests above their party. This would signal the end of May and is also likely to usher in a Labour government.
So far so good for Labour's considered Brexit positioning, but I'm concerned we are still missing a trick. The current transition deal will deny us the "exact same benefits" that we currently enjoy in the single market and customs union. We will no longer have seats at the EU's top tables. Our MEPs will be gone, as will our involvement in the Council of Ministers. But we will still pay our dues to a club in which we can no longer change the rules. That's a raw deal and one Labour must resist.
Taxation without representation is tyranny. The Tories won't tell us this, therefore it falls to us in the Labour Party to start arguing for an extension to Article 50. As long as we are covered by EU rules, we must keep our ability to change and influence what the club does. No one voted for Brexit to give Brussels greater power by reducing us to rule-takers for any period of time.
It's true that I never wanted the divorce in the first place. But for the Tories to be foolishly driving us towards the end stage of our divorce without any ability to negotiate for ourselves, makes making us democratically poorer through this process and is a nonsense that Labour must fight tooth and nail.
Manuel Cortes is general secretary of the TSSA.
More from LabourList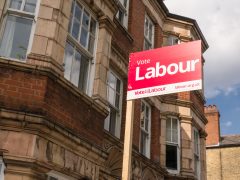 News
Submissions closed at 5pm today for those wanting to respond to the call for evidence put out by…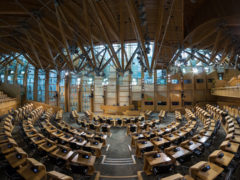 News
Scottish Labour has confirmed that it will be seeking support from other parties and tabling a motion of…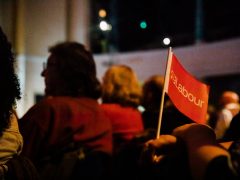 Comment
Sheffield Heeley Labour Party recently held the third of three sessions of an educational programme around antisemitism developed…