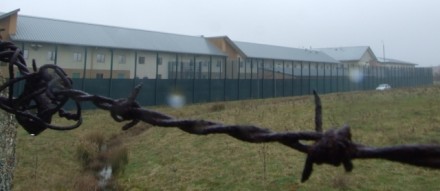 Vivian, a survivor of FGM, domestic violence, forced prostitution and trafficking, was detained in Yarl's Wood for six months in late 2017. She met with the shadow home secretary, Diane Abbott MP, following her recent visit to the detention centre.
With first-hand experience of the trauma of indefinite detention, Vivian shares her story in solidarity with the women currently on hunger strike in Yarl's Wood to demand a more humane asylum process.
I come from a country in West Africa. When I was younger, people said I was a witch because I have a birthmark. They said that bad things were happening to my family because of me. I was circumcised to try to get rid of the curse, but afterwards my parents said it hadn't worked, and they abandoned me.
I grew up on the streets, with other homeless children. But as I got older I managed to get work, and eventually I had earned enough money to support myself through university.
I longed to be part of a family, and when I met my husband, he seemed to really care about me. But after we got married, things changed. He started behaving aggressively and taking the money I earned from work. When he got drunk, he would beat me.
Then he started bringing men back to our house to have sex with me. The first time it happened I tried to run away, but he dragged me back, and the man raped me. After that, it happened regularly. My husband took money from the men he brought to have sex with me. At one point, I reported what was happening to the police. But my husband found out, and he beat me so badly I was in hospital for weeks.
Eventually, a friend helped me to get a visa to come to the UK. I was so relieved when I finally managed to get away. I didn't know that I could claim asylum, I thought it was only for people from countries where there is war. And I didn't feel able to tell my solicitors about what had happened to me in my country – I felt too ashamed.
The applications I made to stay were refused and I was arrested at the address I was living at. It was early in the morning, and there were eight immigration officers – seven men and one woman. It was so frightening.
It was when I got to Yarl's Wood, and spoke to some of the other women there, that I found out what happened to me could mean that I could apply for asylum. When I had my asylum interview, I told the Home Office interviewer everything that had happened to me. But just over a week later, they refused my claim.
After this, I had a Rule 35 report done: I had asked for an appointment before my refusal, but I had to wait more than three weeks to see a doctor. The report confirmed that I had experienced FGM, and that I had been abused by my husband; it also supported what I had said about being forced into prostitution by him. But although the Home Office accepted what the report said, they kept me in detention.
In Yarl's Wood I wasn't really sleeping or eating at all, and I was having flashbacks about what had happened to me. Sometimes, it felt like I was suffocating, as if the walls were closing in. After the Home Office refused my claim, I had thoughts about killing myself.
Sometimes, when other women were being removed and we were locked in our rooms, you could hear them through the doors, shouting and screaming. I will never forget that. I always thought they were going to send me back, to where I was terrified for my life.
I was in Yarl's Wood for six months before eventually being released. I now have a new solicitor who is preparing a fresh asylum claim.
I sometimes think, what is the meaning of asylum? In my country I had a good job, but I was frightened for my life, so I had to leave. It was so hard for me to talk about what had happened to me there – but when I did, and I asked for help, I was treated in this way.
Vivian shared her story with the charity Women for Refugee Women. Her name has been changed to protect her identity.
This piece was commissioned by guest editor Diane Abbott.
More from LabourList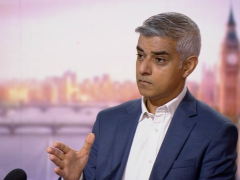 Video
Trevor Phillips on Sunday Labour's Pat McFadden from the shadow Treasury team urged the government to "get on…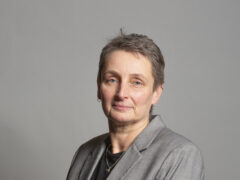 News
Kate Osborne, the left-wing Labour MP for Jarrow first elected in 2019, has revealed that she was issued…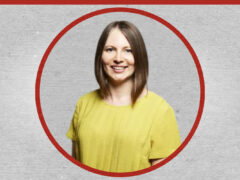 Comment
Leader's report The pre-conference leader's report is traditionally brief. Keir spent the summer on visits around the country.…