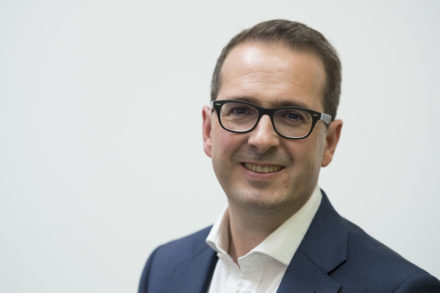 Owen Smith was sacked from Jeremy Corbyn's shadow cabinet on Friday evening after criticising Labour's Brexit position and calling for a second referendum.
In a piece for the Guardian, the shadow Northern Ireland secretary and MP for Pontypridd argued: "there is realistically only one way to honour our obligations under the Good Friday agreement and that is to remain members of both the customs union and the single market".
Just been sacked by @jeremycorbyn for my long held views on the damage #Brexit will do to the Good Friday Agreement & the economy of the entire U.K. Those views are shared by Labour members & supporters and I will continue to speak up for them, and in the interest of our country.

— Owen Smith (@OwenSmith_MP) 23 March 2018
Other Remainer Labour MPs took to Twitter to defend Owen Smith and condemn the leadership's decision to sack him for breaking with the principle of collective responsibility.
This is a terrible Stalinist purge @OwenSmith_MP has been doing a terrific job on Northern Ireland he's ideal for the role with his experience expertise and considerable ability. Widely respected. In a Shadow Cabinet with few big hitters he was definitely one https://t.co/hq5mpdbsOx

— Peter Hain (@PeterHain) 23 March 2018
Owen is totally right to speak his mind on this. He deserves our respect & unequivocal support. Jeremy knew his views on this when he asked him to join the shadow cabinet. https://t.co/Yfb6rQO6CX

— Heidi Alexander (@heidi_mp) 23 March 2018
Smith has been replaced as shadow Northern Ireland secretary by Tony Lloyd, who took up the position with immediate effect.
Commenting on the move, Jeremy Corbyn said: "Tony is a highly experienced former government minister who is committed to ensuring that peace in Northern Ireland is maintained and helping to steer the devolution deal back on track."
Corbyn had been considering Smith's position throughout the day – but phoned him after making decision to sack him. Source says Smith acted like a "backbencher not a frontbencher" with his comments in the Guardian this morning.

— Ashley Cowburn (@ashcowburn) 23 March 2018
Lloyd, the MP for Rochdale and until his new appointment the shadow minister for housing, said: "As we leave the European Union, ensuring there is no hard border between Northern Ireland and the Republic is of paramount importance and this will be my number one priority.
"This is an incredibly important job with a huge in-tray and I am looking forward to starting work."
Commentators were quick to note that it was not unprecedented for Labour leaders to sack MPs who openly challenged the party line.
Smith's sacking doesn't show Corbyn is unusually ruthless. Blair and Brown would have sacked anyone who so clearly defied the party line. https://t.co/4MyHAMHpjU

— George Eaton (@georgeeaton) 23 March 2018
The Spectator's Isabel Hardman and former Labour MP Tom Harris speculated whether the move was an attempt to distract from an online incident of antisemitism Jeremy Corbyn allegedly was involved in.
But the New Statesman's correspondent Stephen Bush argued the 'distraction' theory is unlikely, particularly as the leadership has a habit of announcing shadow cabinet changes on Friday evenings.
"It is rare in the extreme for frontbenchers to be able to remain in place after publicly defying their party's leader," Bush writes.
Remarkable to me the convoluted theories people will come up with to avoid saying that Corbyn means what he says: i.e. he doesn't like the EU. https://t.co/zTPLzDV5gA

— Stephen Bush (@stephenkb) 23 March 2018
Some party activists will worry that Friday's events will have an impact on the results of local elections in May.
More from LabourList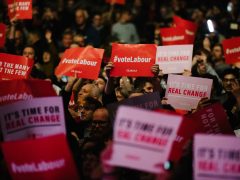 Comment
Labour did not have a good set of May 6th elections, though there were positive results, especially in…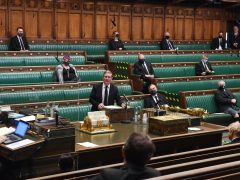 News
Labour leader Keir Starmer has completed his appointments to the main opposition party frontbench today, after announcing the…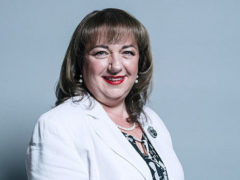 News
Sharon Hodgson has been appointed as Keir Starmer's new parliamentary private secretary, replacing Carolyn Harris who resigned from…