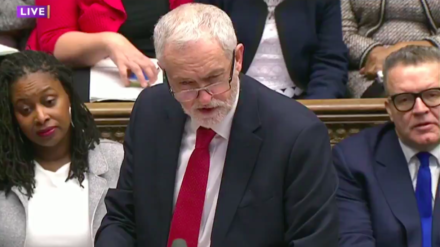 With local elections around the corner, today's PMQs centred on struggling councils. Jeremy Corbyn had a strong opening question – "Does the Prime Minister believe the collapse of Northamptonshire Council is the fault of the Conservative incompetence at a local level, or is it Conservative incompetence at a national level?" – to which Theresa May had a weak answer. "The Conservative councils cost you less", she said.
Corbyn in turn re-spun the Tory soundbite: "Pay more for less". He accused the Conservatives of "tearing the heart out of our local high streets" and said Tory-run councils were being "run like private companies paying dividends". He specifically pointed to the crisis in Northamptonshire, as well as the inadequacies of Barnet Council (clearly the Labour leader had read my morning email and Mike Katz's piece on the failures of outsourcing there, published on LabourList today).
This afternoon's back-and-forth revealed a bit about the parties' respective campaign strategies for the May elections. Corbyn went on Tory incompetence – something that Labour is typically accused of – and emphasised the crises in specific areas of the country, suggesting that Labour might have a more sophisticated, targeted plan of action.
May opted for an unconvincing message and, as back up, a niche critique of internal Labour politics. Let's look at her responses in light of the recent research commissioned by Michael Ashcroft.
The benefit of having Conservatives in local government is low cost, according to the Prime Minister. But polling revealed that only 40 per cent of London voters believed the party in control of their local council made much difference to the level of council tax they had to pay. In Tory-run local authorities just a third of voters linked the Tories with better services or lower council tax.
As Ashcroft himself noted, "the folk memory of "loony left" Labour councils with high taxes, shambolic services and extremist policies has all but disappeared".
The Prime Minister's other key retaliation came across as a little desperate. She followed the lead of much of the Westminster lobby in highlighting Labour divisions. May quoted an anti-Momentum defector in Nottinghamshire as having said: "both locally and nationally the Labour Party has been taken over by the hard left, who are more interested in fighting internal ideological battles than standing up for the priorities of working men and women".
To be frank, no one normal knows about the internal battle in Haringey unless they live there. I'll bet even a proportion of LabourList readers don't know or care about the in-fighting. The splits in that north London borough are something lobby hacks and politicos on Twitter have spent time debating (still only a tiny proportion of those people have looked into the detail of the Haringey Development Vehicle plans, and why would they?) – but it simply won't cut through to voters.
Theresa May named Haringey, Brighton and Cornwall where Labour leaders (who she praised as having supported important spending initiatives) were "forced out". First, it doesn't make sense for her to champion "moderate" Labour councillors when it's at a local level that the party's centrists are still doing well. Second, again, those who aren't party members or activists generally don't know who controls or leads their council.
Ashcroft's focus groups showed people tend to confuse the council with their MP or merge the two. When asked about their borough, respondents from Richmond and Kingston said "Vince Cable has come back" and "It's the Lib Dems, isn't it? No, it's Zac Goldsmith". Of course there's value in making this kind of information more accessible, but that's a local mission rather than a national message.
It's clear from PMQs that the Conservatives are going to run an ill-advised national campaign for local elections, and they simply don't have an effective message.
More from LabourList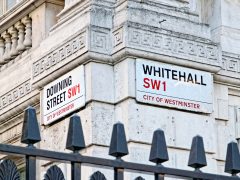 Comment
New governments need to make a splash, to make changes, to make their mark. The first 100 days…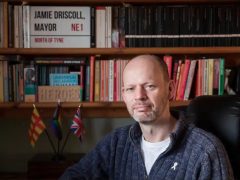 News
The Labour mayor for the North of Tyne region Jamie Driscoll has been blocked by the party from…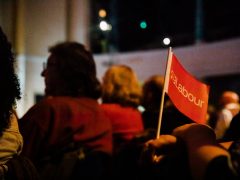 News
Labour Party membership has fallen by almost 170,000 since 2018 and by approximately 19,000 since last summer, despite…