Labour party membership could be opened up to include supporters of other movements and MPs would have to face stronger reselection processes under Momentum's proposals to Labour's democracy review.
Momentum members have called for a change to Labour's membership conditions. The party rulebook currently states that a member who "joins and/or supports a political organisation other than an official Labour group or other unit of the party… shall automatically be ineligible".
The rule change recommended by Momentum would see the rule "clarified" and applied "only to organisations whose objectives or methods are clearly incompatible with Labour's". In an online consultation launched by Momentum, 84 per cent of participants voted in favour of the idea.
Results of the survey also indicated that most members are in favour of more robust reselection processes for parliamentary candidates. Asked whether the existing trigger ballot system offered "adequate accountability", 58 per cent of respondents said "No".
The overwhelming majority agreed that MPs should "demonstrate… support from both party members and from affiliate branches" in order to become PPCs. Many Labour members will interpret this as a call for mandatory reselection.
Around 4,000 members of the Corbyn-supporting grassroots campaign group used new digital platform 'MyMomentum' to vote online on a range of ideas aimed at improving Labour Party structures.
The Labour Party's internal democracy review, led by Katy Clark, seeks to ensure that the hugely expanded membership is fully involved in the party. The deadline for 'phase two' of the review, which will cover CLP governance and member participation, is March 23rd.
Momentum members also called for a charter of members' rights, a code of ethics and the introduction of an ombudsman to oversee disciplinary matters.
Other reforms recommended by the group focused on the representation of disabled members in the party. Automatic membership of Disability Labour for all disabled Labour members and scrapping the DL joining fee were amongst the suggestions.
Momentum will submit all the proposals to the democracy review and encourage individual members to do so.
Laura Parker, Momentum's national co-ordinator, said: "It's brilliant that Momentum's new digital democracy platform is allowing us to develop proposals for Labour's democracy review that are truly reflective of our membership. With thousands of members taking part, this platform has opened up a process usually involving just a handful of people.
"It's clear from the results of this ballot that our members want a more accountable and democratic Labour party, along with better representation for women and disabled members. We're excited to continue our innovations in digital democracy, which we hope the Labour party can learn from."
More from LabourList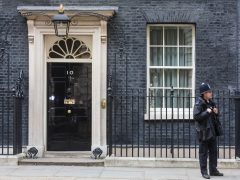 Comment
Low-paid cleaners in East London came together in 2001 with their churches, mosques and community institutions and began…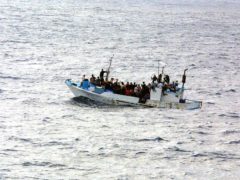 News
Civil service union leader Mark Serwotka has said union members are "sick of clearing up the mess" caused…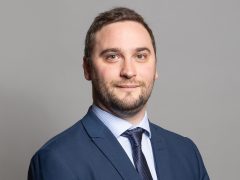 News
Former Conservative MP Christian Wakeford, who defected from the Tory Party earlier this year, has joined Labour's frontbench…