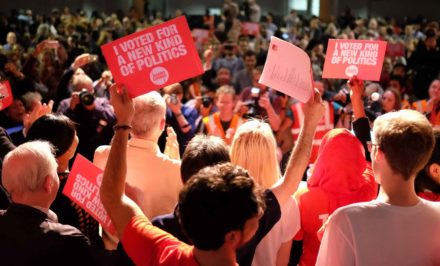 Today the results of Momentum's democracy review are being published.
One proposal was that all members of the Labour Party with a disability should automatically be members of Disability Labour. Another proposal was that all CLPs must have a disability officer, who would be a full voting member of the CLP executive committee. There were also suggestions about the democratisation of Disability Labour, including electing officers by one-member-one-vote (OMOV).
All of these submissions came from Labour Party members with disabilities, some of whom have found themselves excluded by their CLPs. Why are these changes necessary?
As I'm writing this, a friend has just told me he is considering resigning from the Labour Party as a result of the discrimination and difficulties he has faced as a local councillor. Three other disabled people I know have sadly failed to be selected as PPCs. Two friends are currently going through the selection process and seem to be extremely disadvantaged.
At least 20 per cent of the population is disabled, yet less than 1 per cent of MPs have declared a disability. During the recent national executive committee elections, neither of the two 'slates' had a disabled candidate. The two brave women who stood on a Project 125 and DEAL ticket (more on those later) languished at the bottom of the poll.
As a disability activist and campaigner, a Labour member and convenor of my local Momentum group, I'm ashamed of this. Why are disabled members not getting the support and reasonable adjustments they need to be active representatives within the party and stand for public office?
There are a number of reasons, but they come down to two main issues:
The failure of the Labour Party to fully implement the provisions of the Equality Act 2010.
The failure of Disability Labour to fight for the needs and rights of disabled people within the party.
In the past year or so, before the democracy review began, I helped to establish Disability Equality Act Labour (DEAL), a non-affiliated group of Labour members. We have recently produced a legal handbook that gives expert guidance on how to ensure that CLPs are complying with the equality act. Project 125 was founded shortly afterwards and seeks to get at least 125 PPCs with disabilities selected.
Both groups grew out of frustration, as many saw that Disability Labour was not adequately supporting disabled members. DL has never campaigned within the party and actively discouraged members who wanted to take direct action at last year's party conference when there were issues with access for disabled members.
All of this is why I was delighted to be able to contribute to the democracy review and put forward radical suggestions as to how the LP could be more inclusive. Disabled members deserve to be at the heart of our party. Surely we should be treated the same way as women and BAME members and be fully included?
All CLPs need a dedicated disability officer with the necessary skills and resources. Disability forums in every CLP would not only empower disabled members, but also work with local and national disabled people's organisations to fight austerity, cuts and a benefit system that is literally killing people.
Disabled people have a huge number of skills. Many of us are professionals with transferable skills and have learnt how to campaign, support each other and adapt our lives to ensure our voices are heard. At present, much of that expertise is lost to both the Labour Party and Momentum.
We need shortlists for both council and parliamentary elections that include members with disabilities in the same way we include women and BAME members. We need funds so that CLPs can implement reasonable adjustments for members. Meetings at both ward and CLP level should be fully accessible using Skype, Google Hangouts or Zoom.
Some CLPs are good at making reasonable adjustments for members, others less so. I'm aware of at least two CLPs where members are seeking legal advice following exclusion from meetings due to venue changes. How can this be acceptable? We need a campaign of education and inclusion. This must focus on physical disabilities and mental health conditions.
Momentum, as well as the Labour Party, needs to be better at selecting NEC candidates who reflect the diversity of its membership. That includes having candidates with disabilities. Many of my disabled comrades are active in Momentum, and the group should be leading with awareness and skills training as part of the excellent campaign training already available.
Disabled members want their own voice on the NEC, the national policy forum and on local campaign forums too. Why not have regional disability officers? Regional staff need the knowledge and training to know how to support CLPs to enable more disabled members to be involved in the party.
Finally, we need a disability caucus whose members are not dependent on an organisation that falters when members are unwell or unable to carry out their responsibilities. We need funding together with practical support to enable us to be active, campaign and be heard in the Labour Party and beyond.
Fran Springfield is a disability activist and a member of Labour and Momentum.
More from LabourList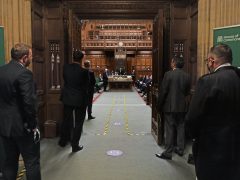 News
Tory MPs abstained on a motion put forward by Labour today against government plans that the opposition party…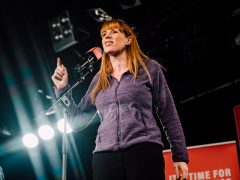 News
Angela Rayner has demanded that the Conservative Party apologise after Labour's lawyers wrote to the director of public…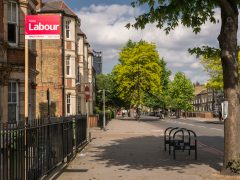 Comment
Labour is meant to be the party of the people. Rather than relying on a favourable hearing in…