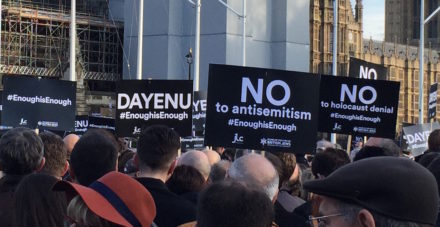 On Monday night I received the following message: "Valerie Vaz said that the Labour party [is] a antisemitic party, by implication she has labelled me antisemitic." It is worth saying that there was an unfortunate slip in Vaz's remarks – it seems much more likely she meant to say Labour was an 'anti-racist party'. Instead, she got far too near to the truth.
But by pointing out that Labour is institutionally antisemitic, it is not saying every member is an anti-Semite. When the Macpherson report, which followed the racist murder of Stephen Lawrence, said the Metropolitan Police was "institutionally racist", it did not mean every member of staff was racist, but that their cumulative acts and power structures were.
The same applies to Labour here. It does, however, mean everyone in Labour has a choice in what happens next. Those in the party leadership have the institutional power: £5m of short money annually, a majority on the national executive committee and a general secretary from their stable. There is little they cannot do to sort this problem. I have suggested 10 practical things that could be done immediately to start stamping out antisemitism.
But those initial 10 steps for the people at the top of the party are not the extent of it. Labour group leaders and local campaign forums should hold councillors and council candidates to the highest possible standards. The fact the leadership of the Peterborough Labour group knew about Alan Bull's Holocaust denial comment before his selection and then the LCF – where group leaders have representation – endorsed his candidacy is a significant failure. That two councillors who protested Alan Bull's candidacy are now being investigated by their councillor colleagues brings further shame on the local leadership.
Leadership of local constituency Labour parties can help create a welcoming environment, invite the Jewish Labour Movement to meetings and be formally affiliated. When antisemitism inevitably rears its ugly head, treat it in the most severe terms – imagine what you would do if someone used the 'n'-word or called a gay person a 'fag' and act accordingly.
If someone complains, treat it with the severity it deserves and do not let the accuser become the victim of further bullying. There are examples where CLP secretaries have emailed the whole membership list to essentially engage in victim blaming. That is not tolerable.
Labour party members up and down the country: if you witness antisemitism or Holocaust denial in your local meetings or by a fellow member online, call it out. It is your responsibility. It will not be pleasant, but the fight for equality is not a bed of roses. Do not look around for a Jewish person to be offended – it is antisemitism whether or not a Jewish person is present. And remember, it is often harder for the victim to call it out anyway.
We are all responsible for the culture of our party – some more so than others but collectively we make the culture. "The standard we walk past is the one we are prepared to accept" is a good motto. Do not be a bystander.
Many in the Jewish community clearly think Labour has a big problem. Many Jews have left Labour in disgust. Those of us who stay to change the party need to be visibly part of the solution, call out the antisemitism we see and stand by the Jewish members we still have. Luciana Berger, Ruth Smeeth and Louise Ellman get daily deluges of antisemitic hate as prominent Jewish women – it is time we had their backs.
Richard Angell is director of Progress.
More from LabourList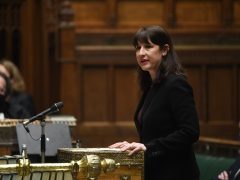 News
Labour has urged the government to close a "major tax loophole" in the windfall tax ahead of a…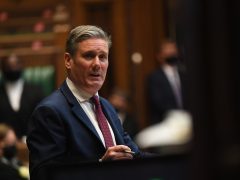 News
The Labour Party is preparing to make several significant policy interventions on the economy to combat the rapidly…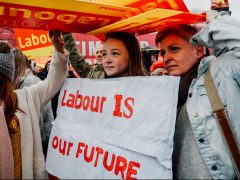 Comment
This summer marks the rebirth of a national Labour students organisation. Its predecessor, marred by factionalism and disagreement,…