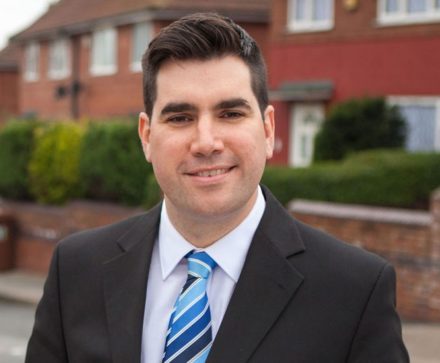 Our justice system has two key functions: to defend our hard won rights and to help keep communities safer. Both are about building a society where people can reach their full potential. The Tories are failing on both fronts, with cuts, privatisation and outsourcing risking permanent damage to our justice system.
No other department faces such deep cuts, which will total 40 per cent in the decade to 2020. The recent eruption of crises across the justice system – from the collapse of rape cases to the worst ever prison inspections – are not a series of random events, but the predicted consequences of these cuts. This week's spring statement offered no remedies or hope of change. With another £800m in cuts to come in the next two years alone, the justice sector risks going from repeated crisis to full-blown emergency.
When people can't afford to defend their rights – often won by social justice campaigners over decades – then they are not worth the paper written on. The callous decision of the Tories to slash access to legal aid, with near £1bn cuts in spending, has prevented hundreds of thousands of people from upholding their rights.
For example 99.5 per cent of welfare cases have been removed from legal aid funded advice in recent years at a time when there has been an increase in benefits sanctions. At a time of deep housing crisis, the numbers receiving legal advice for housing has fallen by nearly two-thirds. The Conservatives are not only slashing key services but also the ability of people to defend themselves against such attacks.
Legal aid was once a great pillar of the welfare state. Labour will ensure it is treated with respect again. With the Conservatives sitting idly by (last week it delayed a review into its own 2013 legal aid reforms), it is Labour that is taking the initiative on this. The extensive Bach review into how Labour should guarantee access to justice will shape our next manifesto process.
Of course the Tories won't want to deliver the widespread change outlined in the Bach review. But they should at least take emergency measures to ameliorate the worst effects of its legal aid reforms. That is why we are now working with civil society to demand that the government restores legal aid advice in welfare and housing cases as part of its review.
When it comes to keeping communities safer with fewer victims of crime, it will be down to a Labour government to clear up this government's mess.
This cannot be done while there is such a strong role for the private sector in our prisons and probation services. I personally believe it is wrong for people to be incarcerated for profit. Morality aside, it just isn't working. The recent Inspector's report into HMP Liverpool described squalor and rat infestations and labelled them the worst conditions they'd ever seen. As well as huge cuts to staff and budget, which the IFS made clear this week was compromising safety in prisons, a backlog of thousands of maintenance works has led to dire conditions in our prisons. It will surprise no one that these prison works in all prisons had been outsourced to Carillion and Amey, in yet another example of the Ministry of Justice's increasing reliance on outsourcing and privatisation.
Labour has rightly called time on the building of more private prisons. We are demanding that the government looks into returning the maintenance contracts to public control and, as part of our wider strategy to end PFI, private prisons will come back in-house. The privatised probation companies will once again be an award winning public service with the aim of reducing reoffending not making profit.
Of course, there is lots that the government could do in the justice system that wouldn't cost a penny, from our demand for a law to outlaw upskirting to a properly representative panel for the Grenfell inquiry to ensure justice is done. We are pressing for the government to act on this.
But justice cannot be done on the cheap. While the Conservatives remain obsessed with cuts and privatisation, people in our communities will continue to pay the price.
Richard Burgon is shadow justice secretary and MP for Leeds East.
This piece was commissioned by guest editor Diane Abbott.
More from LabourList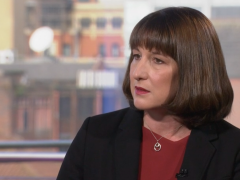 News
Rachel Reeves has argued that banning emergency service workers from going on strike is the "wrong solution to…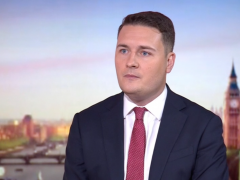 News
Wes Streeting has pledged to maintain key standards for patients and argued that targets are "vital" to ensure…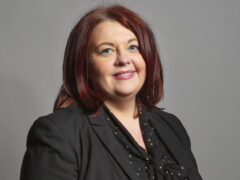 Comment
"We've had 12 years of a Conservative government who, quite frankly, are failing the people of this country…